Registered Users
My Star in Heaven~ Stella Grace Kaye w/ Pics & Daily Blog link
---
Warning sensitive topic~StillBirth of Stella Kaye

(Updating/Blogging & Pics~ see below)

Blog page~ http://mystarinheavenstellagrace.blogspot.com/


Thursday Oct 28th, 2010. A day i will NEVER forget


I was 37weeks 4 days pregnant with our 3rd, and what we were calling, our last addition to the family. Everything was in place, planned, prepped and ready for her arrival. I had been preparing for my first natural homebirth for the last 9 months and was extremely excited for labor to begin. The entire pg was excellent, healthy and the most active baby i have ever carried. I thought for sure she was going to be a huge child and very active (that or there were 2 in there)
The day before i had my 37/38 week MW appmt. and everything looked great. Baby dropped and was engaged, she was ready to join us at anytime, anyday. I prepped the birth pool and got all the HB stuff in one spot, ready to go. Baby wasnt moving as much as usual, but i figured she was just settling and getting ready to join us.
Thursday morning i woke up at about 4:30 am and couldnt fall back to sleep. At 5 am DH woke up and got ready for work. He left at 6am and i decieded to get out of bed. I noticed baby hadent moved since i woke so i started playing with my belly, still no movement. DS woke up and started playing with the baby too....still nothing. I made coffee in hopes to get her going....nothing. I did get a shift at 7:15 when i placed my warm cup on her back. At 9 i was beyond worried and called the MW, no answer. I called the clinic, they told metheyd have the nurse call me back. @ 9:30am i talked with the nurse and she insisted i come up to the hospital and have a NST. I went up immediatly after dropping the kids off at my sisters. There i met up with a friend who was due just a few days before me. We chatted for 30 mins and i was called back. The nurse had me take a urine sample then hooked me up to a doppler. Babys HB sounded great at 141. I laid back and started reading a magizene when DH arrived. We sat for a min listening to the sweet sound of our childs hearbeat feeling relieved she was still kickin it in there. Suddenly her HB dropped, then picked back up. then dropped again. Suddenly the machine started alarming and DH went to find a nurse. She came in and was instantly concerned. She called in the Dr. They tried finding the HB again and couldnt. So we were sent to L&D. We walked over with the OB and she had me change into a gown, stared an IV, and hooked up the moniters again. The OB checked me and found my cervix was only 30% effaced, -3 station and 1cm dialated. Not favorable for inducton. The babys HB then again went from 140s down to 120s to 20s them 40s then gone. OB then had me sign a CS waiver. she sat with me for only a couple mins trying to find the HB, after a min. she stated that they had to do an emergency CS and i would have to be knocked out, they had no time for an epi. So off i went into sergery. This was at 11:15am I cried as they stripped my belly and gassed me. i prayed.
Then all went black.
I woke up as they were pulling me off the operating table and wheeling me to recovery, i couldnt open my eyes and was in excruciating pain. I remember seeing DH on his phone and the nurses who wouldnt even look at me. I knew somthing was not right and then managed to ask if the baby was ok. The nurse didnt even look at me and simply said the Dr. would be in to talk with me in a min. I closed my eyes knowing what was going to be told to me. The Dr came in, crying to tell me that my daughter didnt make it. That they trie everything in their power to start her heart when she was born to no avail. My pastor came in and said a prayer and blessed the baby. She was born still at 11:27am on Oct 28th 2010. She was 7lbs1oz and 19inches long.
All i could do was cry. I asked God to put me back to sleep. I slept for a little while then woke to DH sitting next to me crying. We sat and cried together.
It took me a long time to talk at all, even to DH. He shared with me the experience of our childs birth and how hard the Drs and nurses tried to revive our baby girl. how helpless he felt not beng able to do a thing for our baby and how hard it was to see me laying on the table, unaware of what was occuring, cut open and asleep with tubes coming out of every part of my body.
After a couple of hours, when the drugs started waring off, i felt it, pain that wasnt just physically excruciaing, but emotionally crushing. My child was no longer in me, happily kicking my ribs and poking my hips. She wasnt in my arms or suckling my breasts. She was cold and alone in a seperate nursery than all the living babies. She was gone. And i was left in pain, cut open emptied and heart broken.
I told the nurses that i didnt want to see anyone, and to keep all visitors away. There was no one i wanted to see but DH. After a few hours of us just sitting and crying he mentioned bringing in the baby so we could see her, name her, hold her and say our goodbyes. It took me a long time to accept that it was somthing that needed to be done. He went and got her and brought her in.
We held her, cried over her and named her. Stella Grace~ My little star in heaven. She was just perfect, so beautiful, she looked just like her older sister. Brown curley hair with tints of red, thin red lips and chubby little cheeks. Long crooked toes and huge feet. Everything about her was just perfect. She looked like she was just peacefully sleeping and that at any moment she would wake up and cry to be held to my breast. She smelt sooooo good, like the sweetest little angel, a smell i will never forget.
DH held her, and wrapped her in a blanket, and talked to her, kissed her and told her how much we loved her and how absolutley perfect she was.
I couldnt understand how a child so perfect couldnt be living, breathing, cryng, warm. I still dont get it. There was nothing wrong with her, the plecenta or the cord. She just didnt make it and we will never know why.
Later that night we had my parents visit and our children. They went down to the nursery and held her. Our kids were strong and i am glad they had a chance to meet Stella, their little angel sister.
Friday was a hard day, to wake up knowing God never let me go back, as much as i prayed to go back and do it differently, to wake up with Stella still in my womb. It wasnt fair, what did i do to deserve this pain, this anguish, why didnt God have mercy on me? My child? My husband and children? I was angry all day, and sad, and cried. My sisters visited me on friday as well. I am glad i could see them, for theyve been a huge part in helping me heal. So supportive and helpful. They brought me coffee, subway, went and cleaned my house and stocked my fridge, took my children to play with their cousins and were just there to cry with me. I thank them from the bottom of my heart for all they do.
By saturday i had to get strong, we were going home and had to plan a funeral for our little girl. We had a photographer come and take professional pics of Stella, i am hoping i can get those today. The nurses made a box of keepsakes and took pictures of Stella as well. They broght that in for me to look at. She is just so beautiful. I was wheeled out with no child, just a box of memories of a child i once carried in my womb, held once in my arms and now only get to hold in my heart. Life is not fair.
I am in pain still today, as my milk came in last night. MY incision is painfull too. i can barley walk the pain is so much. I am taking pain killers (which i am usually DEAD against pharmesuticals) but i need them, the pain is so much. It helps numb more than just my body too. I hate saying that, and i know ill have to face my emotions once again sober. but for now i cant.
I have been looking at others memorials too, which helps me feel not as alone. I know ill have to find someone to connect with through this. I found out just yesterday that a good friend of my husband and me lost thier 21week daughter as well in still birth. We were neighbors for a few years and they are both the most wonderful people. I got to talk with her last night too, which as crappy as it is, it was comforting to talk with her, i guess becase i know she knows my pain, and feels just as i do, at the same time.
I am scared for the next few days. I have to find songs for Stellas memorial, which has not been easy. and then Go to her memorial. Sit in the chair and deal with it all. The sorrys and hugs and tears. How does one deal with this?

Update 11/1/10~

Its been 4 days since stellas birth. Today was tough to get through, but i have had so many wonderful people helping me through this all, i am truely grateful. I had to select music for stellas memorial, and make her picture board. The music was what really hit me and i have been staring at this board filled with beautifu pictures of a child i will never see or hold again. We decieded on getting her cremated so that we can have her with us where ever we may go. I am also getting a star locket made and engraved with her name filed & with her ashes. I will have it tomorrow for her service, DH is getting his watch locket filled and a photo of her placed inside. My MIL has been just a blessing helping us out. She has offered to take care of all the funeral arrangements and pay for it all, she is also the one who got the urn, and lockets for myself and DH. God bless her for her help. She came over today and got me a top, sweater and glasses for me to wear tomorrow and supplies to decorate Stellas memory board with. My family has also been a blessing, helping with food, cleaning and the older kids. I cant express how much i appreciate them! I sure hope i can get through the day fine tomorrow, i feel nervous & scared and almost totally dreading having to face the public eye........
I printed out her birth story so people can just read that and not ask me continusly throughout the day, as well as a poem and a song i dedicated to her. (Bird on the Wing by the Big WU)
Thanks for letting me share my experience, as painful as it has been, i also appreciate all the kind words from all you wonderful mommas. & All the links from all the other angel mommas here on DS, Thank you all


11/03/10

A really tough day for me today. The srvice yestrdaywas beautiful, and i felt i stayed retty strong for all that. But today i have just lost it, I went downstairs to Stellas room to put some stuff in there (she was suppose to share with DS) and it was trahed from me not cleaning it for the past 5 days. But i got caught up bawling looking at all of her stuff i had prepared for her. This just isnt fair. I dont understand any of this that is happening and i should still be pg. i am not even due for another 10days.... I really hate this. I have a garage full of beautiful flowers i have no clue what to do with and i am grossley engorged.
A room FILLED with beautiful baby items, a birth kit i will never even use, a birthing pool, a TON of awesome diapers and envy worthy wool that will never have a cute little squishy baby rolling around in them. well mine wont be anyways
Is it OK that i update this even? I am not sure about the "blog" rules. Well i probly shouldnt write much today seeing as my moods quite meloncholy and negitive. And my tears just dont stop rolling........
Thanks to everyone who gave a hoot to read and post.


11/4/10

Well today has proven to be a little better for me, emotionally. I still cry but not at every movement or thing i see or do. I brought some flowers to the nurses in the hospital that attended to stella and i while we were there. I seen an old friend of mine there who just had her baby boy, she was due the 10th. That was hard, she gave me the biggest hug and cryed with me a little before she took her son back to her room to nurse. DH and DS looked at the other babies in the nursery and i chatted with the nurses about the Csect and how i am healing. They really appreciated the flower baskets and card with pics of stella. Then i stopped by my sisters and anothr girl i know was there, she is due the 6th of this month, and is the one i chatted with in the waiting room that dreadful day. It was hard. one day at a time.........

11/5/10
On an up day, kinda.
Feeling OK today. I went down onto Eli's room ( him and stella wouldve shared) And at least cleaned his room, it was trashed! I just kinda blocked out all of Stella's beautiful things that gracefully decorate 1/2 of the room. Matt (my hubby) worked on stashing the other items like the bassy & carseat in his back room untill i can go through it (the bassy is packed with newborn essentials) I am scared to let anything go or pack it away. As hard as it is seeing everything its almost comforting , like the mass ammounts of flowers scatterd throughout the house from the service. Athough I know ill have to sell some of her items to pay off the medical bills that are going to start showing up....


I talked with my neighbor and brother today about everything, that was helpfull. I suprisingly stayed strong and didnt totally lose it. i know a crying day is on the way though, which is expected. Maybe days like this i am recieving enough prayer to keep me strong. (a big thanks to everyone who have said prayers for my family!! )


I have also been contemplating if we should even try for another child. I have a rough time being pregnant and know going through another pregnancy scared to death that i may loose that child at anytme is horrifying to me. I am feeling empty arm syndrome badly, also expected, and know ill never fill the void Stella's death left inside me. i am not sure how mommas decide a thing like that.


11/6/10

Such a dissappointing day. I had wretched nightmares all night about my son and Stella drown, and me pulling their bodies out of the murkey water.
then loosing it with my DD, and slapping her in the face and yelling at DH.
Then i got the check back from the MW, she didnt come to the service nor did she send a card or even write a little note stating she was sorry about what had happened to Stella

Now i am feeling SO REGRETFUL even going to her and now just sticking it out with my OB. It makes me wonder now IF i would have, would Stella still be here?? Did she even DO her job right, was there spacifics she was missing?? I stopped seeing my OB because i felt like a #, but now i see that it was my OB who put in the effort to save Stella, and hug me when she passed. My MW didnt even come up to the hospital OR to the service OR even send me a card of sympathy. i am just so dissappointed and tore up.


11/7/10

Today is filling with a ton of ups and downs. I went "out" last night or the first time since....January or Feb. before igot pregnant. We went out with our neighbors for dinner then to a local pub and played dice. I got the friendly reminder of what a hangover feels like

Elijah brouht me the camera this am and was looking at pics of stella and i. I began to loose it there. Now i cant stop thinking about the what ifs,which seem to be the most depressing things to think about. I am going to visit a friend who lost her 21 week baby the same day i had stella, she got induced two days later and her Pandora was born sleeping. A girl i went to school with bought over a bacelet with an angel charm on it donated to me from the jewler she works for, it is a Pandora bracelet and i am going to give that to her in honor and remembrance of her daughter.
Another thing i have been dwelling on is if we are going to try for a rainbow or not. Ifeel empty and think that may be the only way to fill the void, not to replace stella at all, but to fill my empty arms. It honostly feels like empty arms too, a void. I know DH is against the idea all together, but i feel so torn.
He is pushing to get rid of all Stellas stuff too, which is killling me. I dont want to let it go. I know ill need to eventually, her diaper stash will be the first to go to help pay for the hossy bills
i am scared of what those will look like.


11/8/10

Waking up is sometimes the hardest part of the day. Laying there reminissing about the dreams and nightmares i have been having. Eli looked like stella this morning laying next to me by the angle he was at burrowed down by my chest. We were weening him of co sleepng to make room for Stella, but now i cant let him go, its comforting to have him next to me. DH went back to work this morning, i miss him already. He had more ambitin than i do to just go and do something to keep our minds occupied. Now that i am alone (DS is still sleeping) all i can think about are depressing thoughts and WHY ME? She should be here, that or im not even suppose to be due till saturday the 13th. I have a feeling that her EDD will be a really tough day, and there is umpteen million things goin on that day. 2 Birthday parties, DDs babysitter course and a reggae band concert (which i LOVE, so maybe thatll help?) I really still cant believe this is all real, i honostly feel trapped in a nightmare most of the time. I really want to wake up and still be pregnant, i want to go into labor and deliver her at home like we planned, alive and well. I want to put her i all the cute cloth diapers i have been stashing up on for the last 9 months and put her in all the cute clothes i bought. WE started from scratch and bought EVERYTHING, i had saved NOTHING of DSs but the crib. and now i cant use any of it. how messed up is that? its not fair. I want my baby


11/9~11/10/10

Well today seems to be a pretty good day so far. My neighbor, who is prooving to be a very good close friend, cameby today. We took a nice walk to a local coffee shop, the weather is BEAUTIFUL for Nov. in WI!!! She also helped me press some of the service flowers and spread the rest in the back yard flower bed. I am hoping they bloom next spring!! They looked so beautiful.

Matt and i talked last night about his feelings and thoughts on having a rainbow baby. He isnt much for the idea
I would love to try next summer/ fall and have another hopefully by spring. I dont think i can give up on the idea of not having another child now. I feel that in doing so, this void and God awefull feelings will not subside unless we do. I hope he changes his mind by next fall. Although i know it will be scarey as all **** and ill never have that homebirth i wanted so badly, id have to be monitored like crazy and have a repeat Csect <----THEY SUCK! ugh.......

Its one of "those" days, not a super crying kinda day but a day where i am just thinking and thinking and thinking. My dreams must realy dictate how i am feeling the next day throughout this grieving process. I dreamed about getting rid of Stellas diaper stash. ( i cloth diaper and take great pride in the stuff we got/made for stella)

I know ill have to part with it, and it will help emensley with hossy bills, but i am SO ATTACHED to all of it! I wanted so badly put stella in her cloth stash. I made a ton of stuff for her that made me so excited. talk about the biggest dissappointment life can throw at you.

I filled out all of my thank you cards yesterday and should go to drop those off at the P.O today too. I need to keep myself busy today....somehow.

11/11/10

I feel changed today. I am not sure if maybe i am feeling a little more accepting of everything or maybe numb. I want to be able to accept this and move on, but that void in my heart is so promenant i cant see past the "elephant" in the room. Id like to keep hope that maybe we will try again some time next fall, maybe hold that as somthing to look foreward too. But then i realize that planning anything in life is useless. God will take over and the outcome will be nothing as you anticipated. I prayed, planned, took such good care of myself and stella in utero, got everything perfectly ready. and as soon as i had everything "just perfect" she was taken from me. God had other plans that i was not ever ready to accept or understand. I know for sure its not fair, its made me feel some pretty aweful feelings and thoughts. How can i trust that ANYTHING else in life will be OK??? How can i trust he will look over my family with care? not start popping off my other kids? my husband? ME? How can i have faith that if we do try again for another baby that God wont take that child too? The big IF in life, not fair.

11/12/13

I was really hoping today wouldve been Stellas birthday. Just for funny little reasons like DD was born on the 10th, DS on the 11th and i figured it wouldve been just right with Stella on the 12th. I wish. I laid in bed last night and all i could do was pray for God to bring her back, let her be born today healthy and ALIVE. I kind of had a breakdown i suppose. I am figuring ill have these for the rest of my life, and whatever little things can set them off. Comercials with babies in them, pregnant women, women having their healthy babies or gloating about how their baby is doing. All i can imagine is what Stella would be like at that age, or how old she should be right now.
I am having a hard time looking at my maternity pictures & such lately with out getting angry or heartbroken. Just over 2 weeks ago i was happy in all of those pictures, expecting not just a baby, but an entire life together with her as a part of our family. Eating together, learning together, playing together and just BEING together. I didnt just loose a baby, i lost an entire lifetime. I want to feel that happiness again like i did in those pictures, i want my family to be whole like it felt.




--------------------------------------------------------------------------

Here are some pics of our beautiful little Stella, our star in heaven.

My last "belly pic"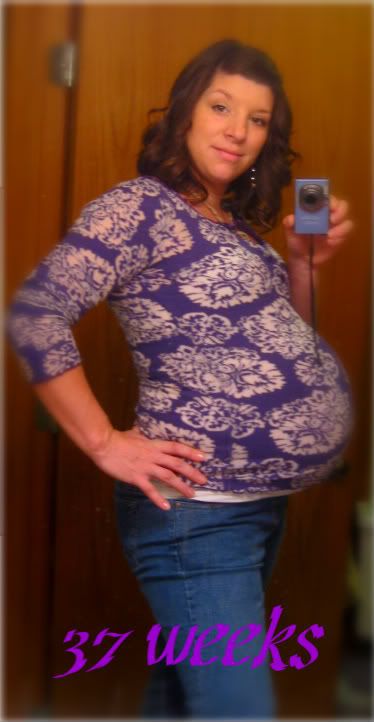 some professional pics i had done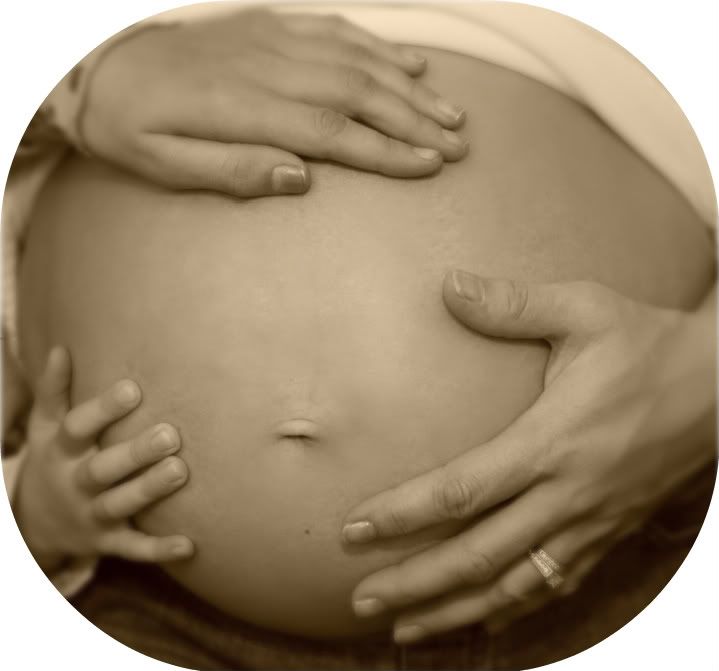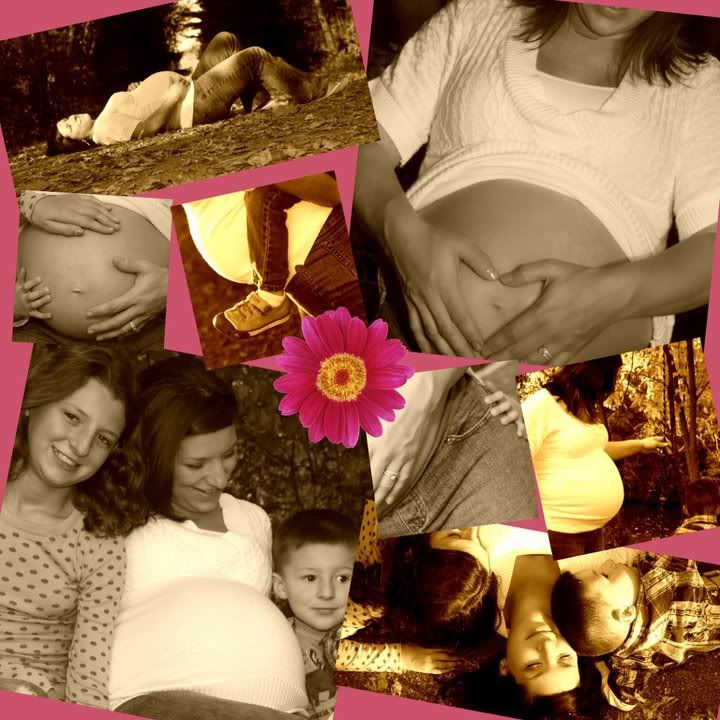 My henna belly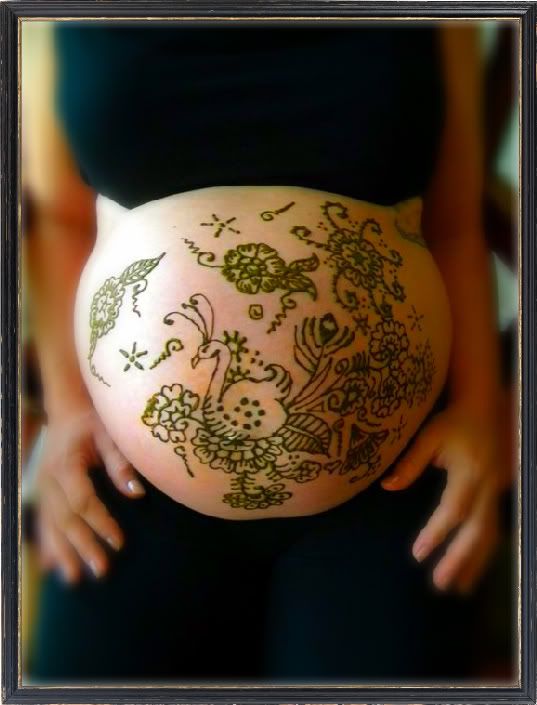 Our Angel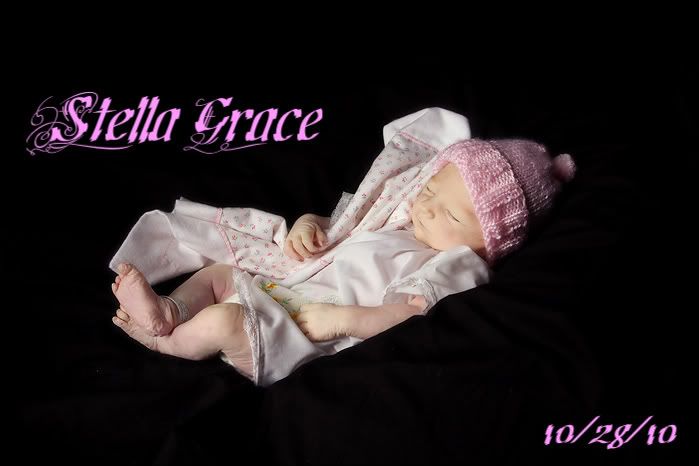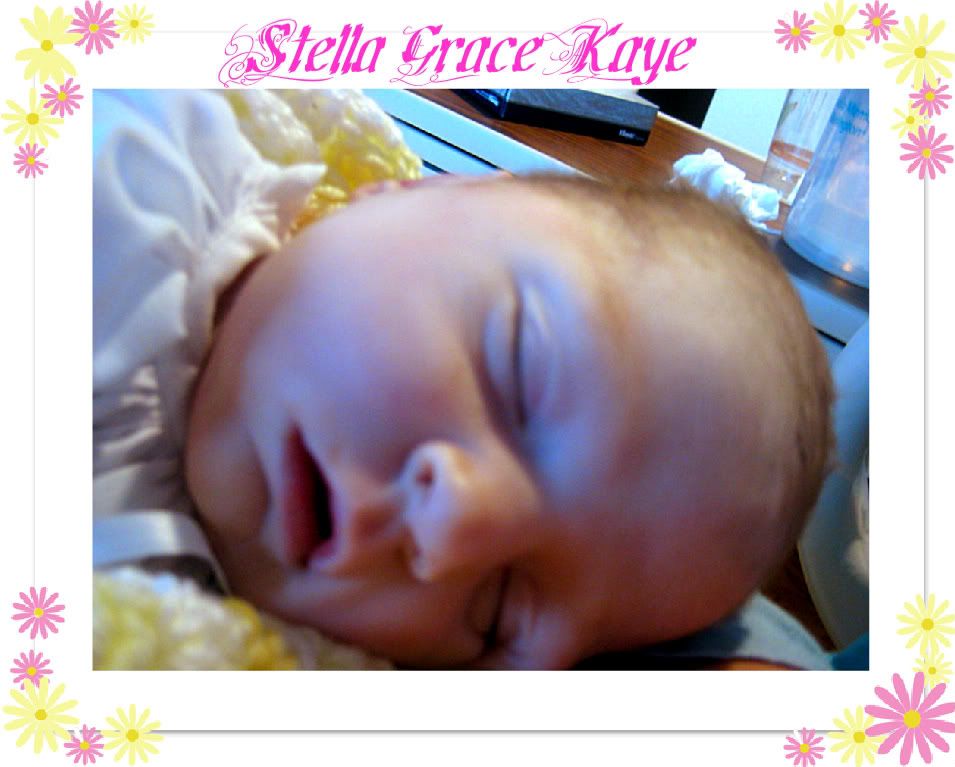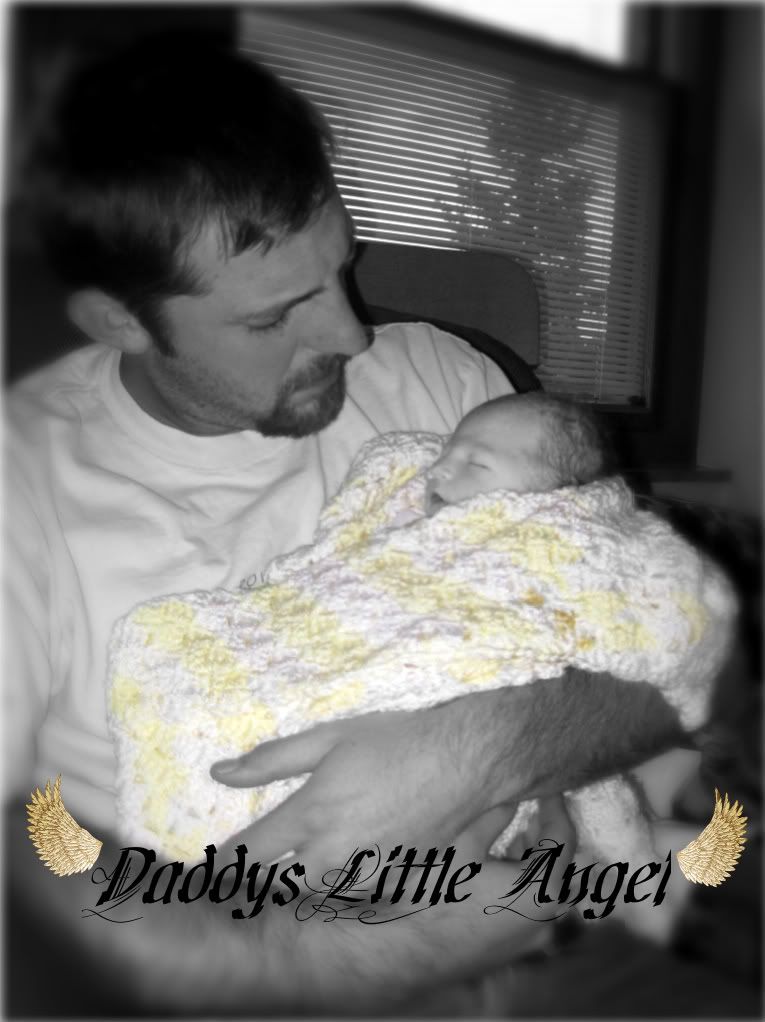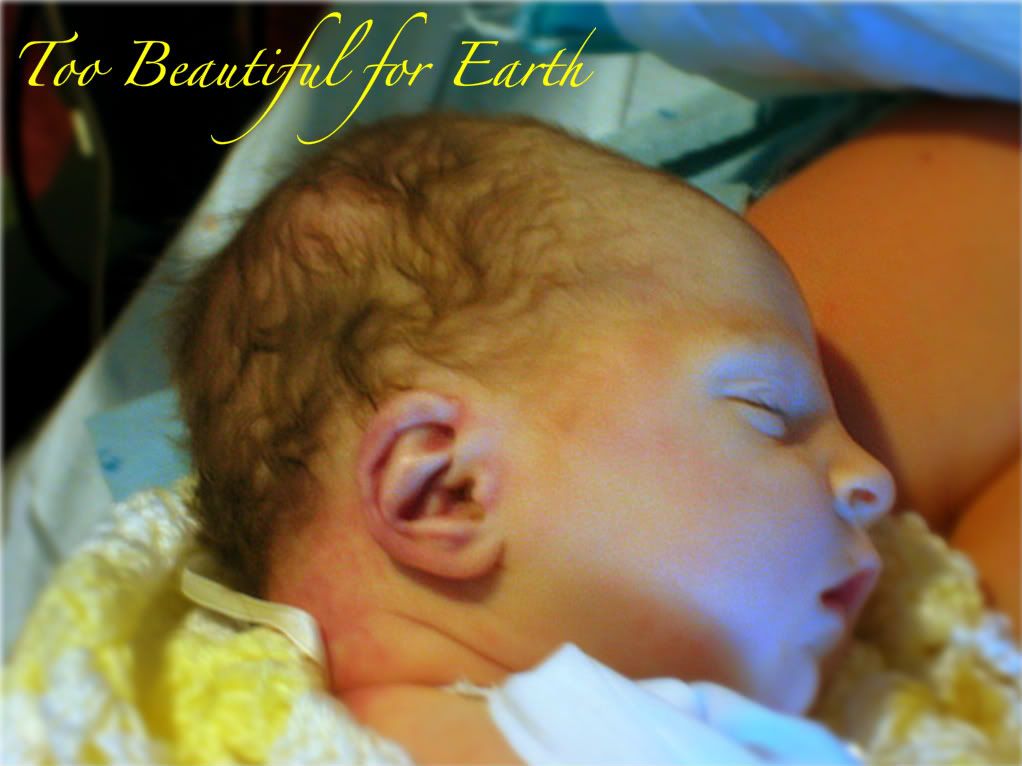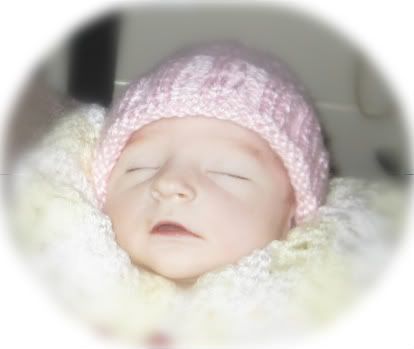 __________________
Krystal
Momma to
99,
07 &
Stella Grace
10/28/10
~My Star In Heaven~
---
Last edited by lil'mommakaye; 01-18-2011 at

12:57 PM

. Reason: update