Medium Girly Wool - Ky Baby Knits Longies/ Da Stinky Footies
---
These were my absolute favourite longies ever and the matching dress makes them even prettier. Have been holding onto them, even though DD outgrew them quite some time ago.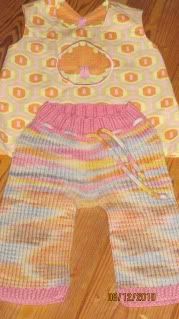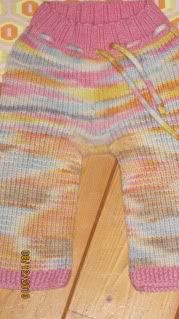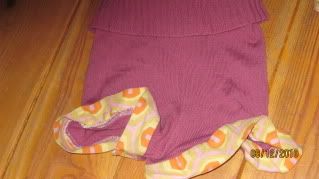 The longies were sold to me as Ky Baby Knits in the Tomboy colourway by Selah. The wool is amazing and other than being felted in the crotch area they are still beautiful
! The dress was made by e2 design and also comes with a little bloomer that is not suitable as a diaper cover though. R16" W15" I8" $28ppd for the set.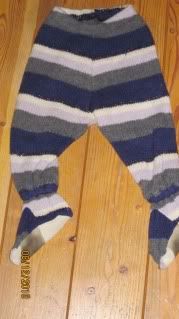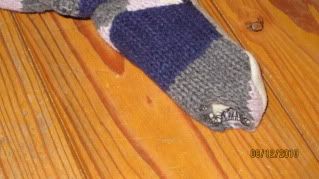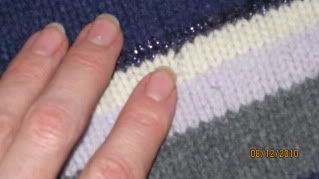 These DaStinky footies are a medium. Unfortunately they have a few holes. There is a quarter-sized hole in the toe, as well as some tiny holes on the main body (two or three). This should be easily fixable, I think. They are otherwise still in very good shape. The wool is nighttime worthy, IMO. $12ppd

All shipping is from Canada and may take 2 to 3 weeks. Longies are washed and lanolized. We do have a dog and cats but will do my best to send them hair free.
__________________
ing SAHM to DS (03/06) DD (09/08) and wife for 8+ years
to DH
IHA: med
Girly Longies,Footies
and
B/S Mutts
ISO: m/l Footies and GMs
---
Last edited by yomama; 12-08-2010 at

11:43 PM

. Reason: not done yet