šlskar ♥ baby Organic lovies, teethers & blankets
---
(New Thread - the old stopped updating!
)

Alskar <3 Baby Etsy shop!


Check out the Alskar Baby etsy shop - make sure to 'like' the Alskar Baby facebook page for more specials & discount codes!!

New Miniz Teethers give the cuddle of the lovie ears with a wood teether - hidden snaps offer easy removal of ears for washing! All Miniz Teethers are instock & available for shipment at the introductory price of $10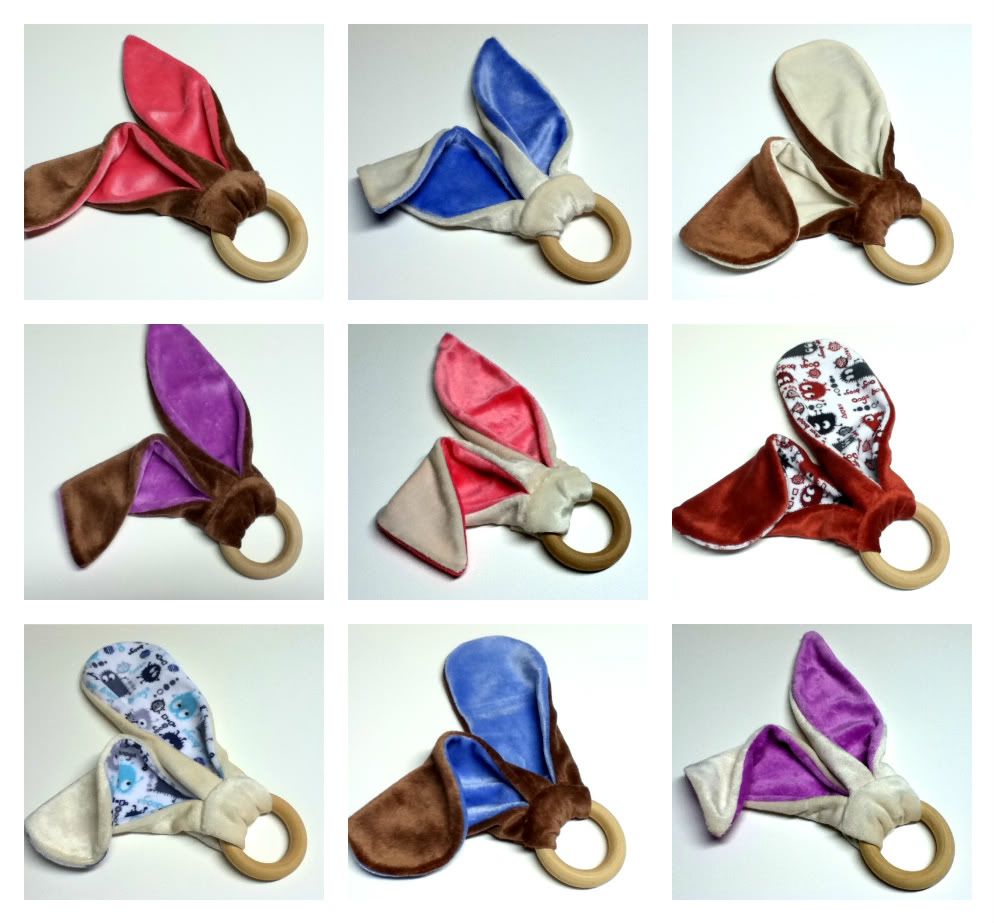 Ooga Lovies are here!! Check out the new limited-edition ooga puppy & bunny and 'like' Alskar Baby on Facebook. Ooga lovies are stocked right now - ready-to-ship at A La Mode Congo & Alskar Baby etsy shop.




~~Now all lovies are hand-finished for a seamless look & a hidden snap closure to make the ring removable for washing, attaching a paci or leash (a Sophie leash is a fav here!)!




šlskar ♥ baby


'Like' šlskar ♥ baby on Facebook here!

A smaller version of the Bunny & Puppy Blankets, this lovie size is aprox 12" square and just what any newborn & teething baby needs!

This Lovie is made from the same Organic Bamboo Velour and a lot of <3. The natural wooden teething ring is 100% safe for baby!! The ring is attatched by a hidden snap in the bottom corner of the to enable removal. There are now many color variations avalable so you can pick just the perfect one to suit the special little one in your life! $19.99

Available in Bunnies, Puppies, Monkies, Foxes, Giraffes, Piggies....and you never know when a new animal will show up!
Many color combinations to choose from as well as custom colors.

Custom animals are also avaiable - if you have one in mind, message me!

My baby girl has carried her Bunny Lovie since she came home from the hospital and has LOVED to hold & suck on it's ears - and now that she's teething, she doesn't let go of the wooden ring!

*I'm working on building my in-stock stash up so there will be items ready-to-ship immediatly - no wait time!!*



<3 ~ <3 ~ <3 ~ <3 ~ <3

~Machiene wash warm or cold, be sure to get a clean rinse since little ones love to suck on the OBV~

Want something I don't have listed? Convo me for a custom!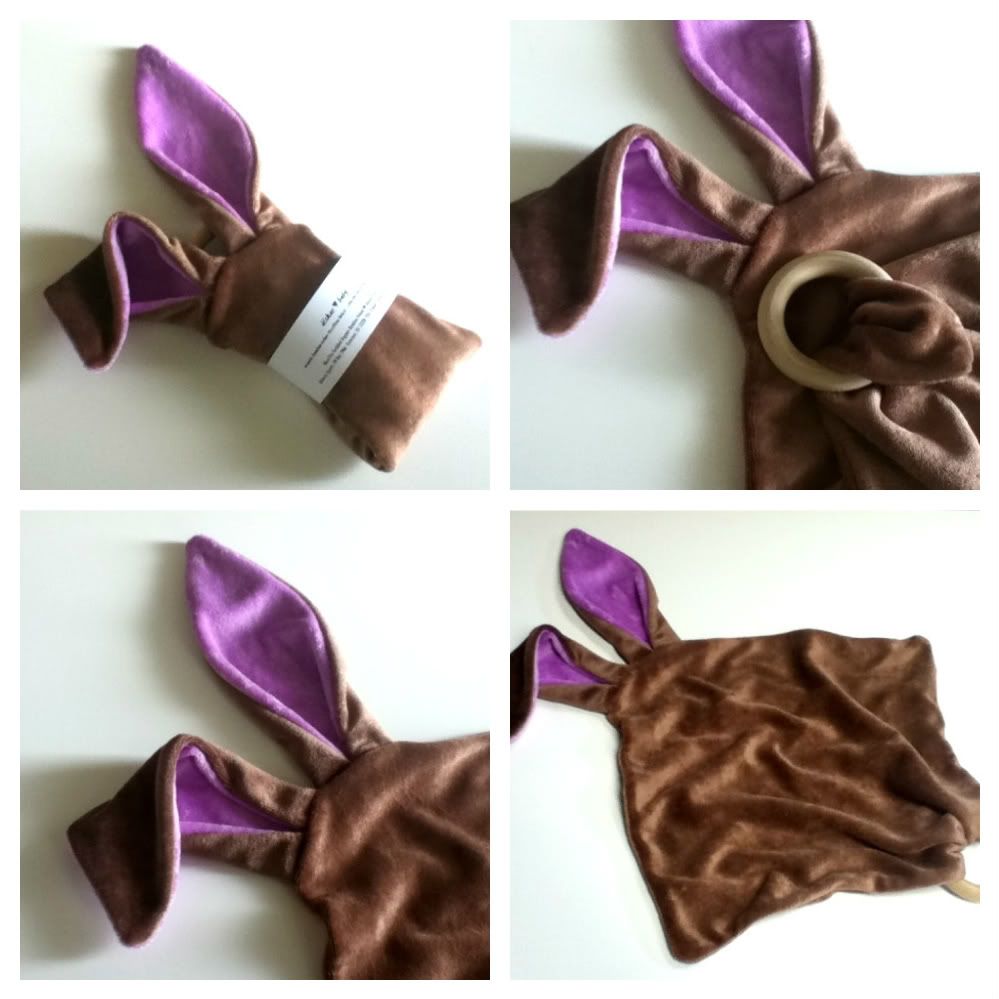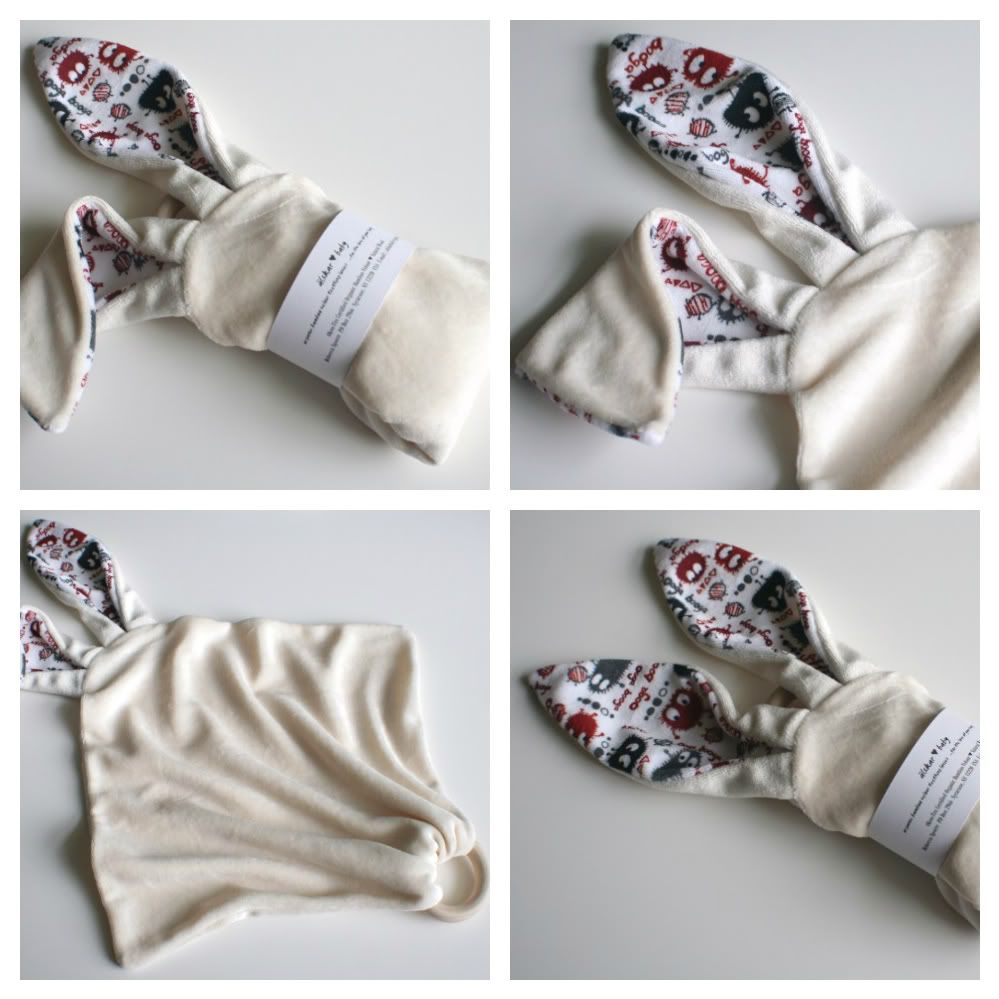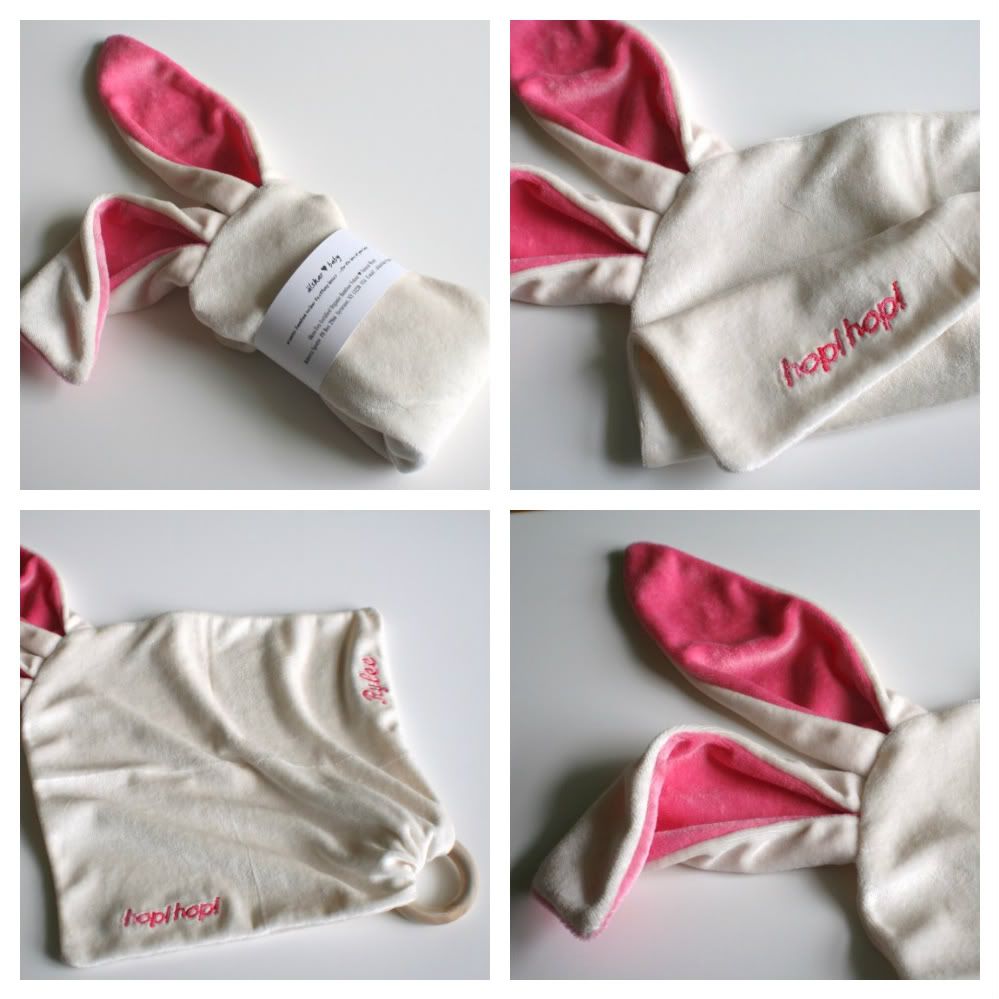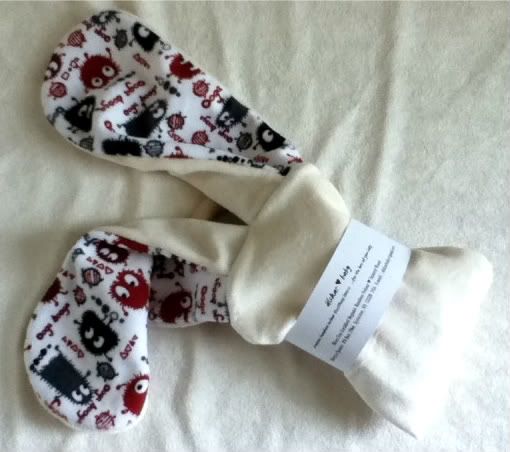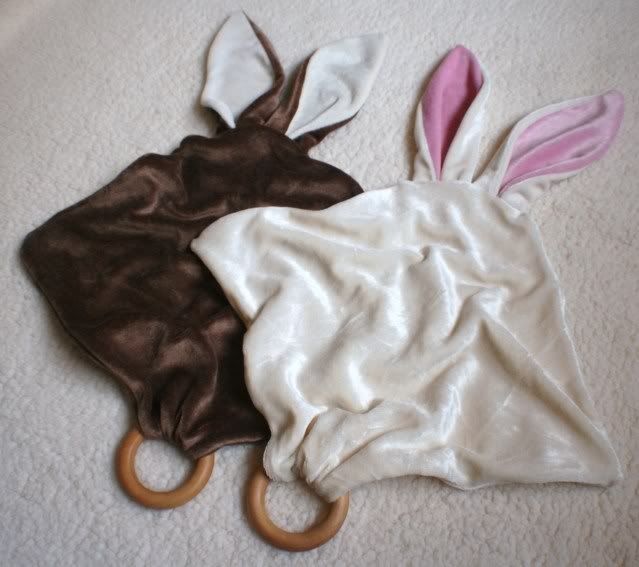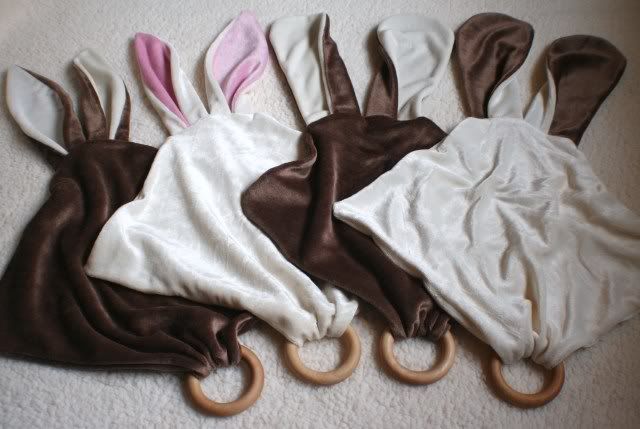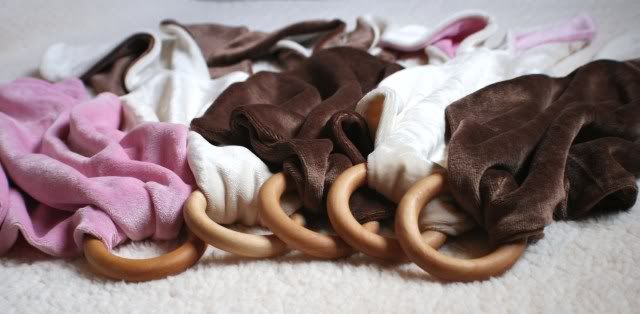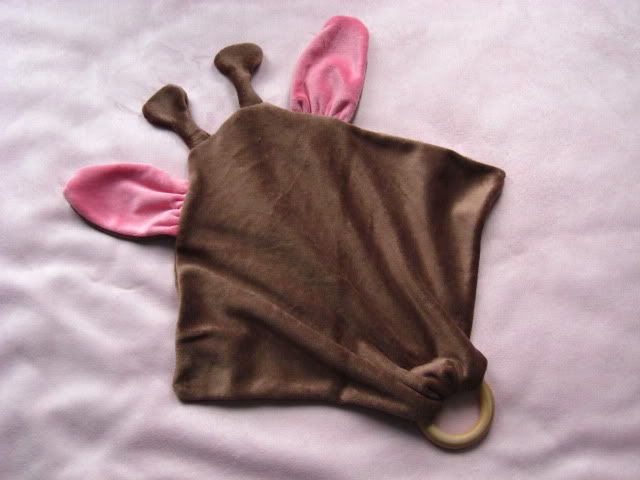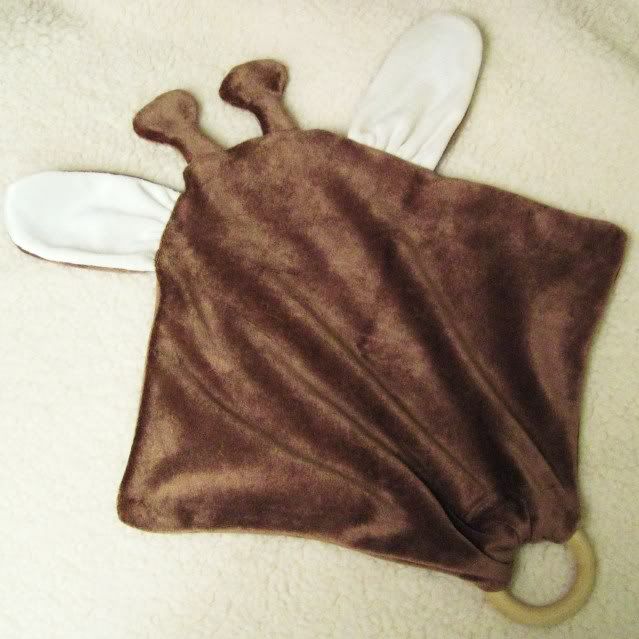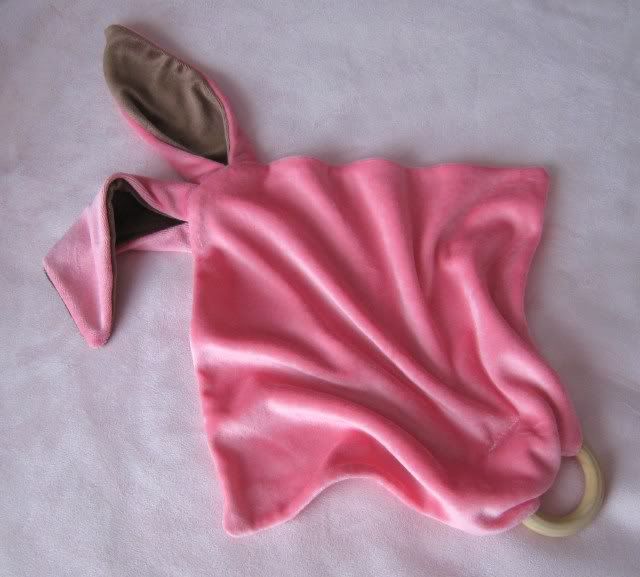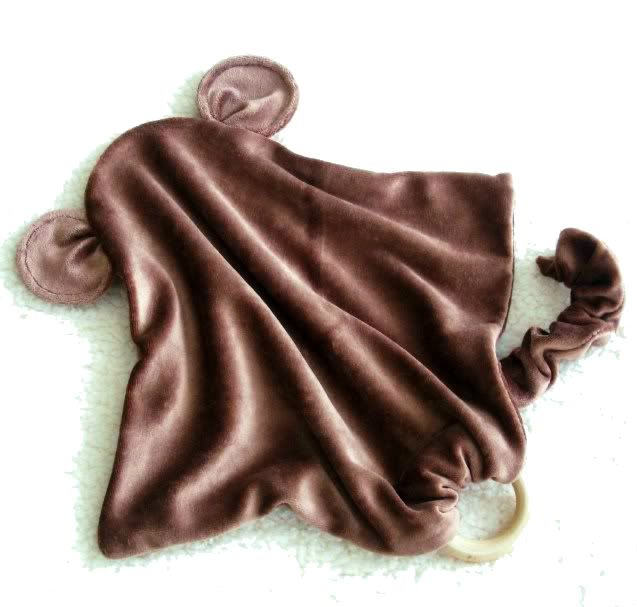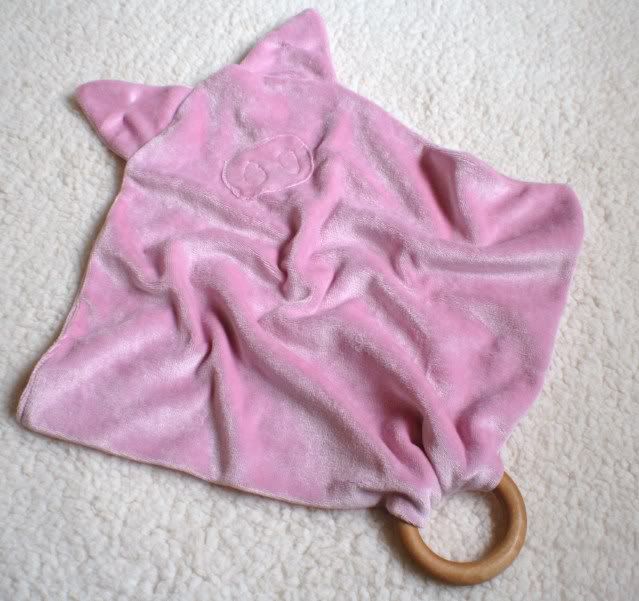 ~~~~~~~~~~~~~~~~~~~~~


Add embroidery to any lovie for $5!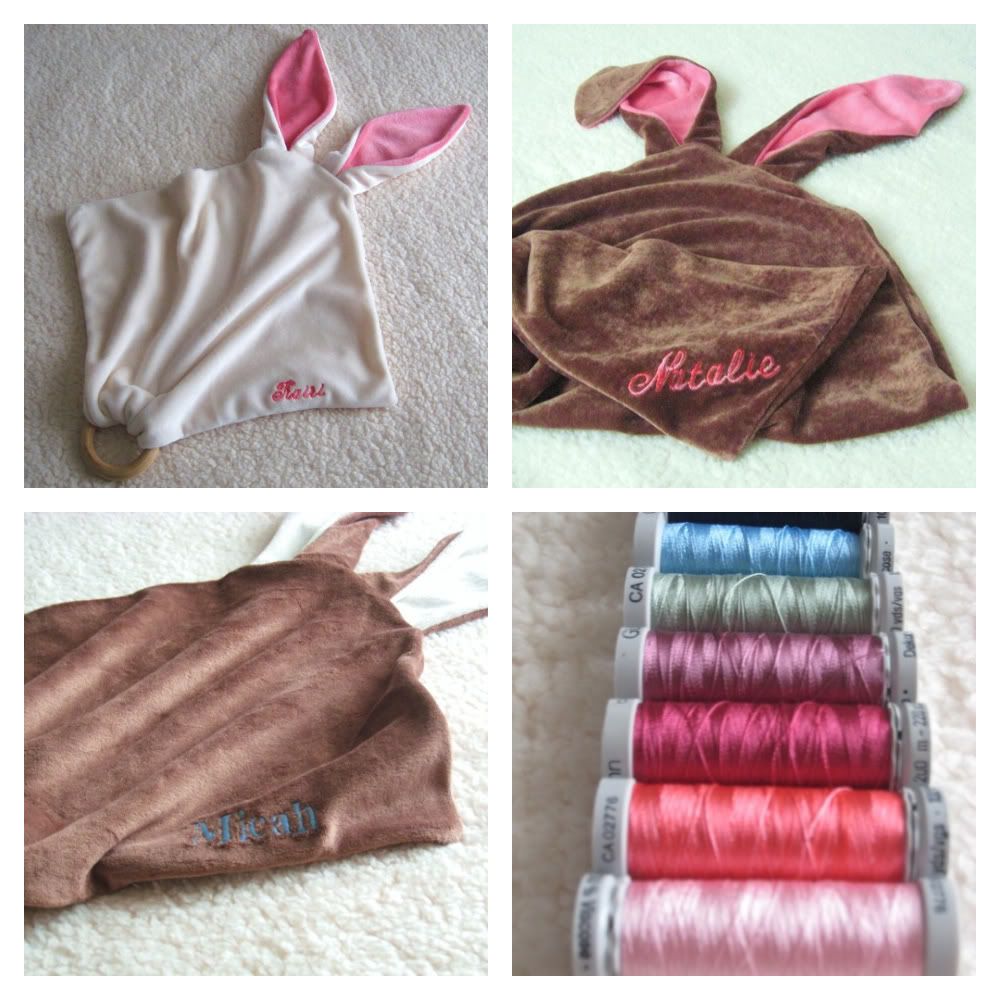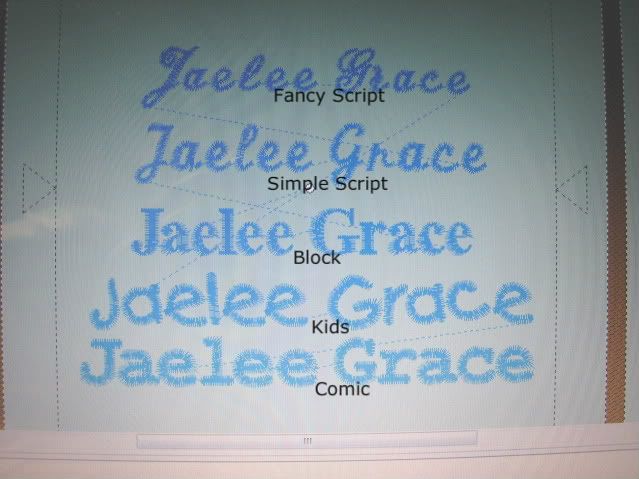 ~<3 ~ <3 ~ <3 ~ <3 ~
__________________
~Becki~ Mom to Anthony
7/04, Kirsten
7/06 & Nikolas
1/08 and Baby Natalie
3/10. We are a dog friendly home, but they do not wear our clothes!
Check out the šlskar ♥ baby OBV Teething Lovies & Miniz Teethers
Facebook page!
Sold on Etsy
šlskar ♥ baby
---
Last edited by beckis; 11-22-2013 at

07:46 AM

.