Now looking for testers for wood rainbows and blocks
---
I'm back from summer vacation, and would like more testers for my blocks and rainbows. I've finished testing the teethers and cars.

These are all made by me out of quality hardwoods (maple, cherry, or walnut). I take great pride in my work, and do not send out anything that I would not be happy receiving myself.


Wood blocks. The smallest is 1.75" x 1.75", and they are made of nice hardwoods (walnut, cherry, maple). I can make any combination of shapes (though I can't do cylinders because I don't have the right equipment for that)

Can be all one kind of wood or a mixture. $25ppd for a this set: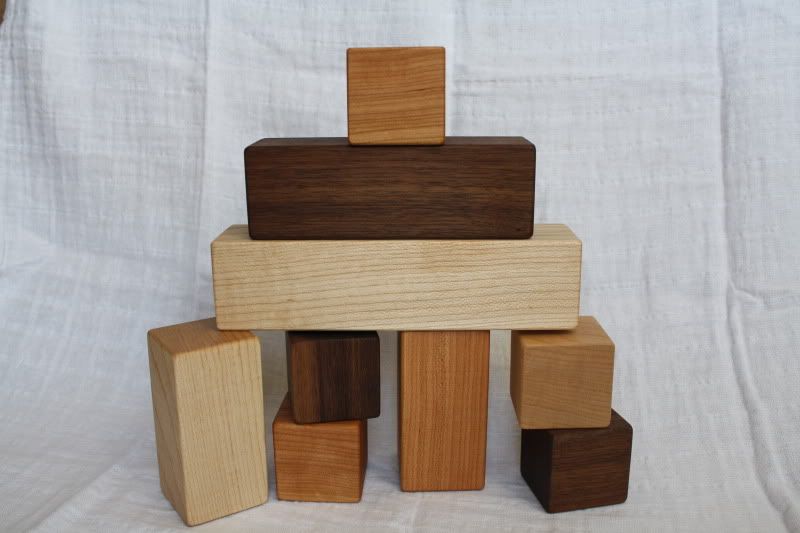 Random shaped blocks--Can also do random shaped blocks, or all squares, pretty much whatever you are looking for. Random shaped blocks would be cheaper than the set above.


Wood Rainbow $30ppd
Here is a wood rainbow we made (again, I got this from little saplings on Etsy). It is 10" long and 5" high. It is made from walnut, cherry, and maple. It's been sanded smooth and finished with an olive oil/beeswax finish. My daughters LOVE this toy...it has been used for stacking and balancing as well as tunnels, bridges, and stuffed animal beds. My husband has a lot of fun playing with it also. The one I send out as a tester will be a bit different...the placement of each type of wood will be different.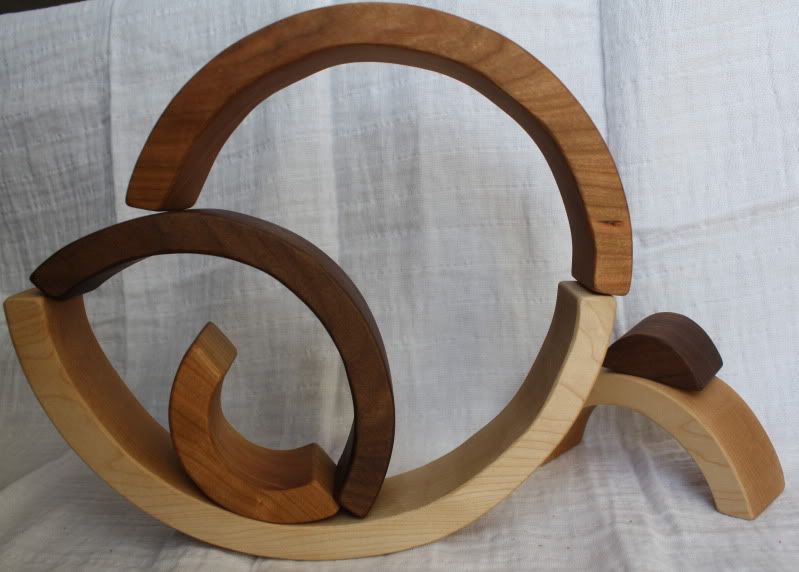 Testing closed for the following:
Teethers -- $12ppd
- you choose shape
- can be made with or without a hole cutout in the middle
- will be made from maple because it is a non-splintering hardwood
- can be left natural, or I can apply a beeswax/olive oil finish for no extra charge

Examples of ones we've made: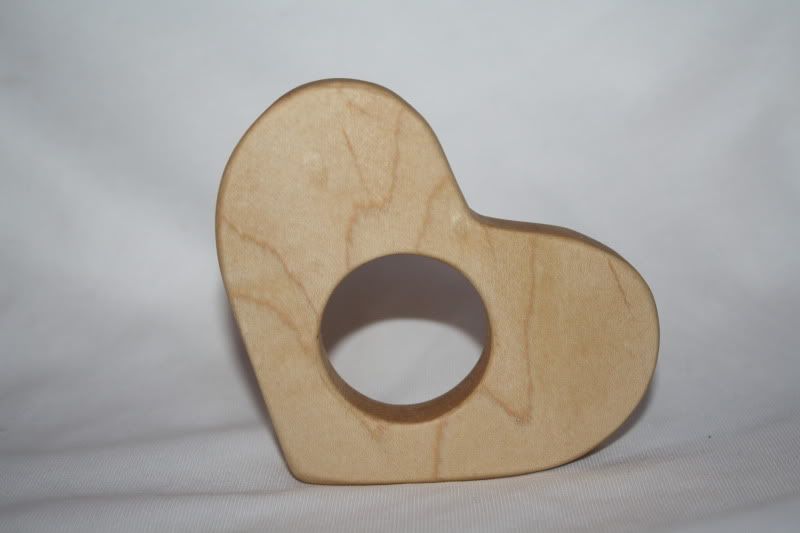 __________________
~Rina~
wife to John (8/5/00) mom to D (7), A (4.5), and N (2)
---
Last edited by rverrone11; 08-06-2012 at

10:57 AM

.