Registered Users
Swaddlebees Simplex OS and Thirsties Duo Sz 2 Snaps
---
Added Simplex OS!!!


I will ship next business day. All washed in Tide Ultra powder, dried on medium, and used in a fairly large rotation. No stains, snaps and elastic in good working condition. Prices include shipping within the US.

10 Swaddlebees Simplex OS One of these was given to me by a friend who decided not to CD. I bought two or three in EUC from here. The rest were bought new by me. All used for about four months by me.
One for $18ppd, multiples for $16ppd, buy all 10 for $140

The grayed out diapers are pending:
There are two baby blooms, two butterflies, two white, one red, one cow, one tweet, and one swirls. I used the stay dry side. No stains, stinks, or issues with elastic. The white is a bit off white from prepping with the red.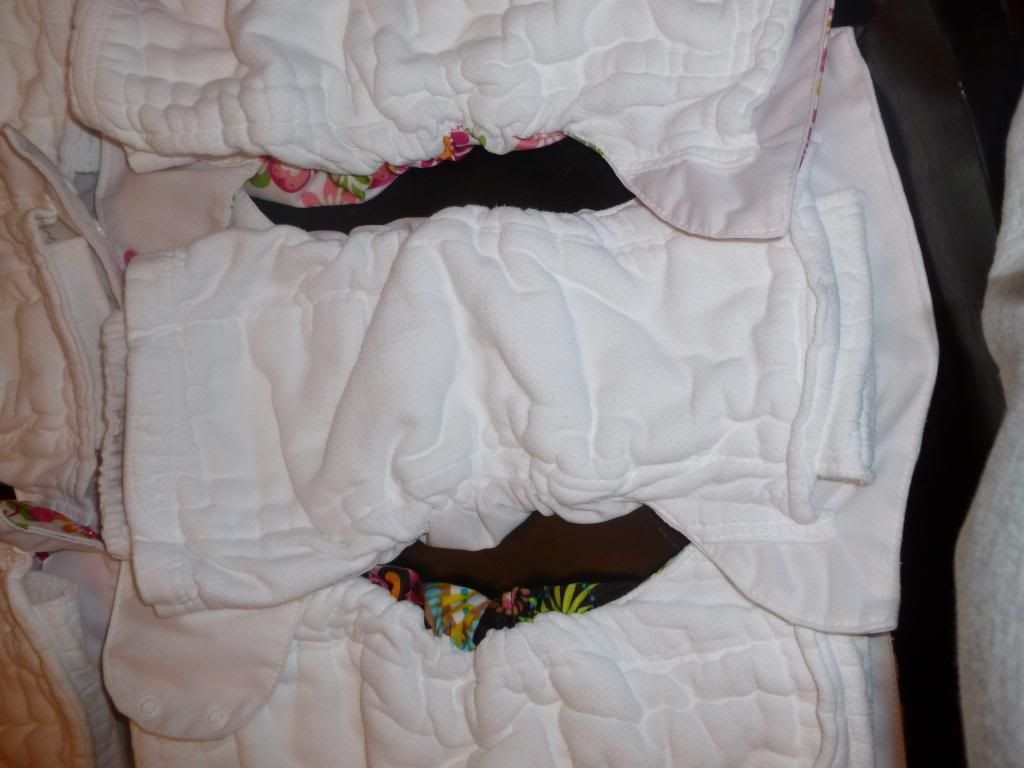 8 Thirsties Duo AIOs with snaps. These were bought new by me this summer. I'd call these EUC - minimal pilling, no stains. Prices reduced!

8 Thirsties Duo AIOs, $9ppd for one, $8ppd for multiples, or $50 for all 8
Colors: blackbird, warm stripes, rose, Scottish rose, white, storm, meadow, mud



Inners - no stains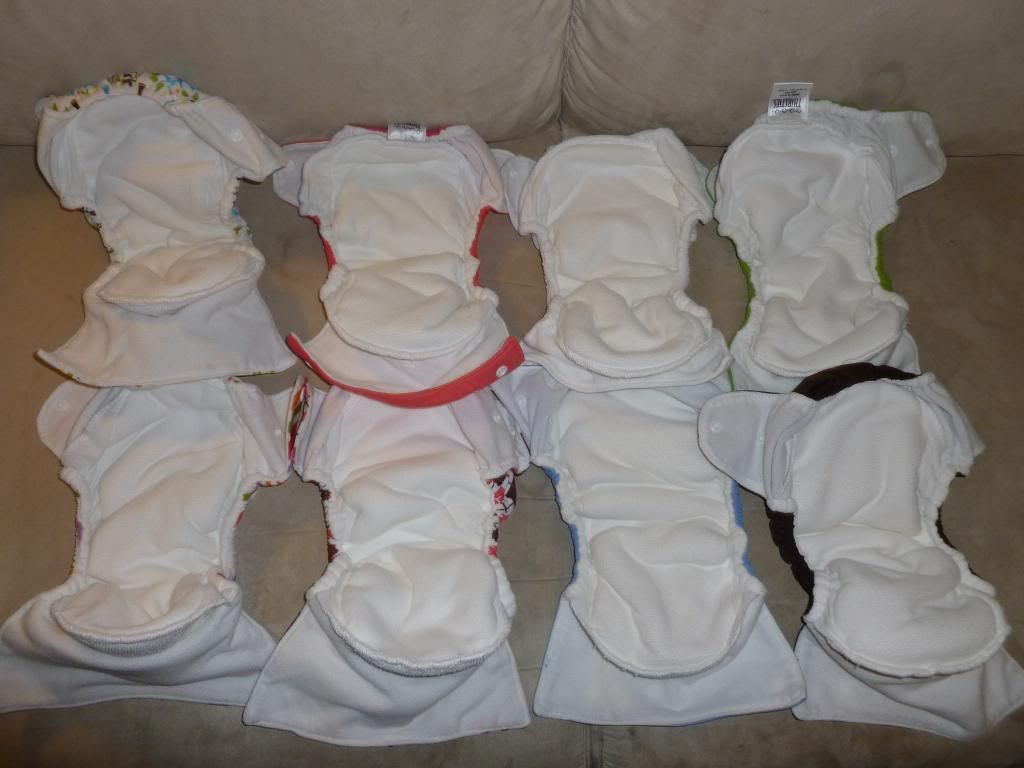 Closeup:



Happy looking!

________________SOLD______________________________ __
First up we have 8 Rainshine Designs AIOs with athletic wicking jersey soakers. I'd say they are in VGUC only because of some pilling on the inners that is normal (example below).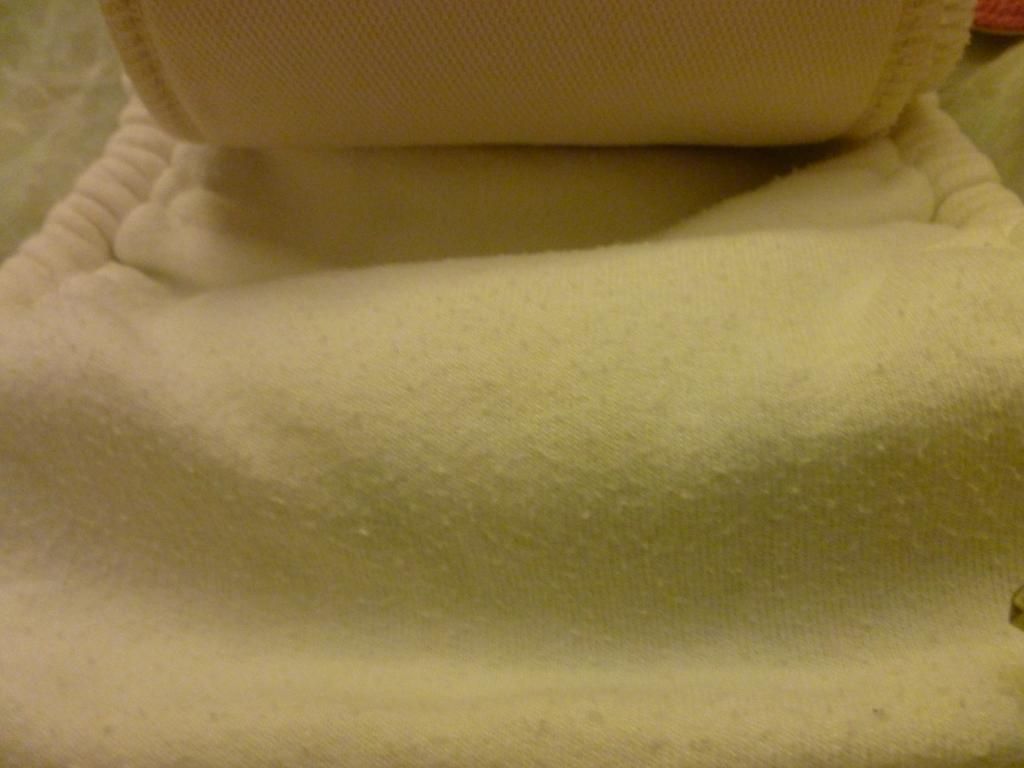 8 RSD AIOs: $20ppd for one, $35 for two, $65 for four, or $120 for all 8 SOLD
brown hibiscus, blue bicycles, girly elephant walk, blue guitars, bubblegum giraffes, pink guitars, pink batik (?), green daisies



Next are two RSD AI2s with AWJ soakers. I bought these used and were only used a few times by me. The purple one is pillier than the pink one, I'd say. The purple one comes with a second purple AWJ soaker and a small booster. The pink one comes with a second fleece soaker and will come with a small soaker if I can find it, no promises.
I paid at least $40 for the pair but I would conservatively call them GUC - I feel the elastic is looser than my AIOs and the prints somewhat faded.

RSD AI2s: $18 for one, $30 for both SOLD
purple oogas and pink oogas, inners



AI2s on right:

Buy all 10 RSDs for $135!
__________________
Shannon, Mommy to Claire (10/09) and Alice (vbac 3/12)
---
Last edited by shan1212; 01-05-2013 at

07:12 AM

. Reason: added Simplex