New Pediped boots, 12-18m and Babylegs socks 12-24
---
Pedipeds boots, size medium 12-18 months. These are brand new with no box. I tried them on my daughter a couple of times, but she has (not just wide, but) extra wide feet and they never fit. They are truly brand new, perfect, only tried on for a second on carpet.
$24ppd



Same problem with the socks - her foot is just huge.
All brand new in original plastic, never taken out, size 12-24 months.
Two pair per pack, as shown in pics. $15ppd for all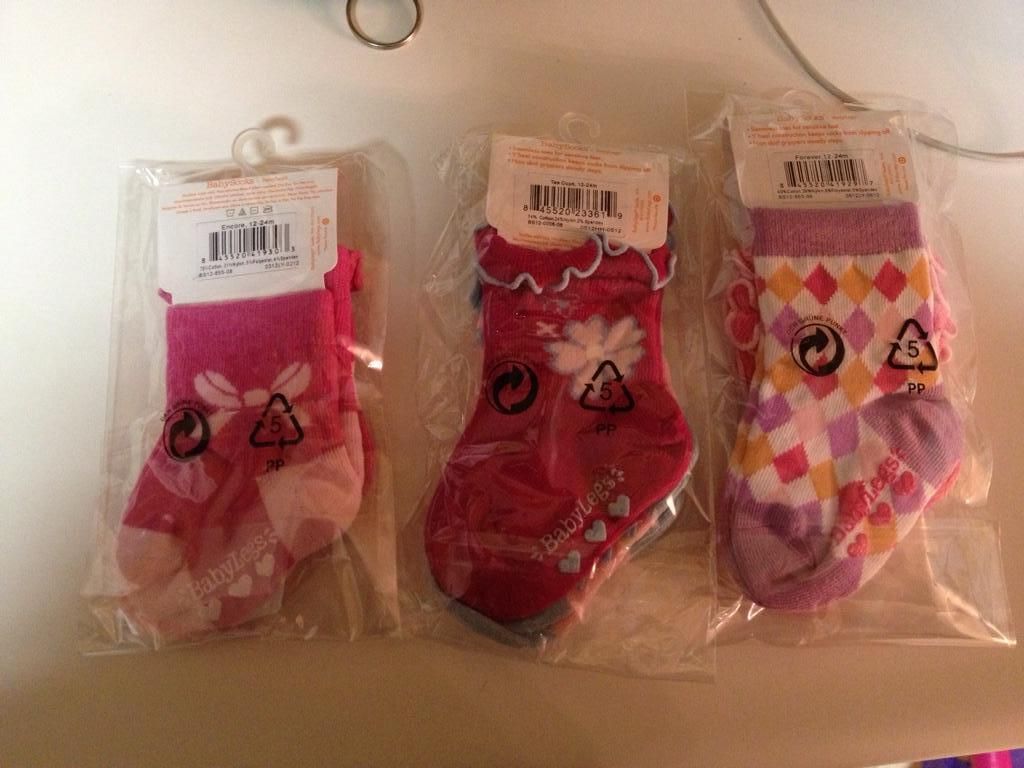 No trades, smoke free, pet free, ship within 24hrs through Paypal.
Please pm with interest. My email is laura.cooper2(At)gmail(dot)com if you can't pm yet.
__________________
Laura
Mama to Henry (01.07), Catherine (09.11), Audrey (04.14), Clare (09.15) and our newest addition, coming July 2017!