Making Kimchi
---
I'm making kimchi today so I thought I would share the recipe I use, it's so easy and I get 2-3 quarts depending on the size of my cabbage. I modify this recipe, we don't like a super fishy flavor so I leave out all the seafood (plus that's hard to find here in the mountains of Virginia!) and add one cup of water and 2-3 tablespoons of white miso paste, also a good option if you are vegetarian. And I use half an Asian pear instead of apple. I add daikon if I can find it locally, today I'm just using napa cabbage and green onion. I let mine ferment on the counter for 3 days because we like it tangy!

Here's a pic from last time I made it. We love it, I really need to make it at least once a month so we don't run out.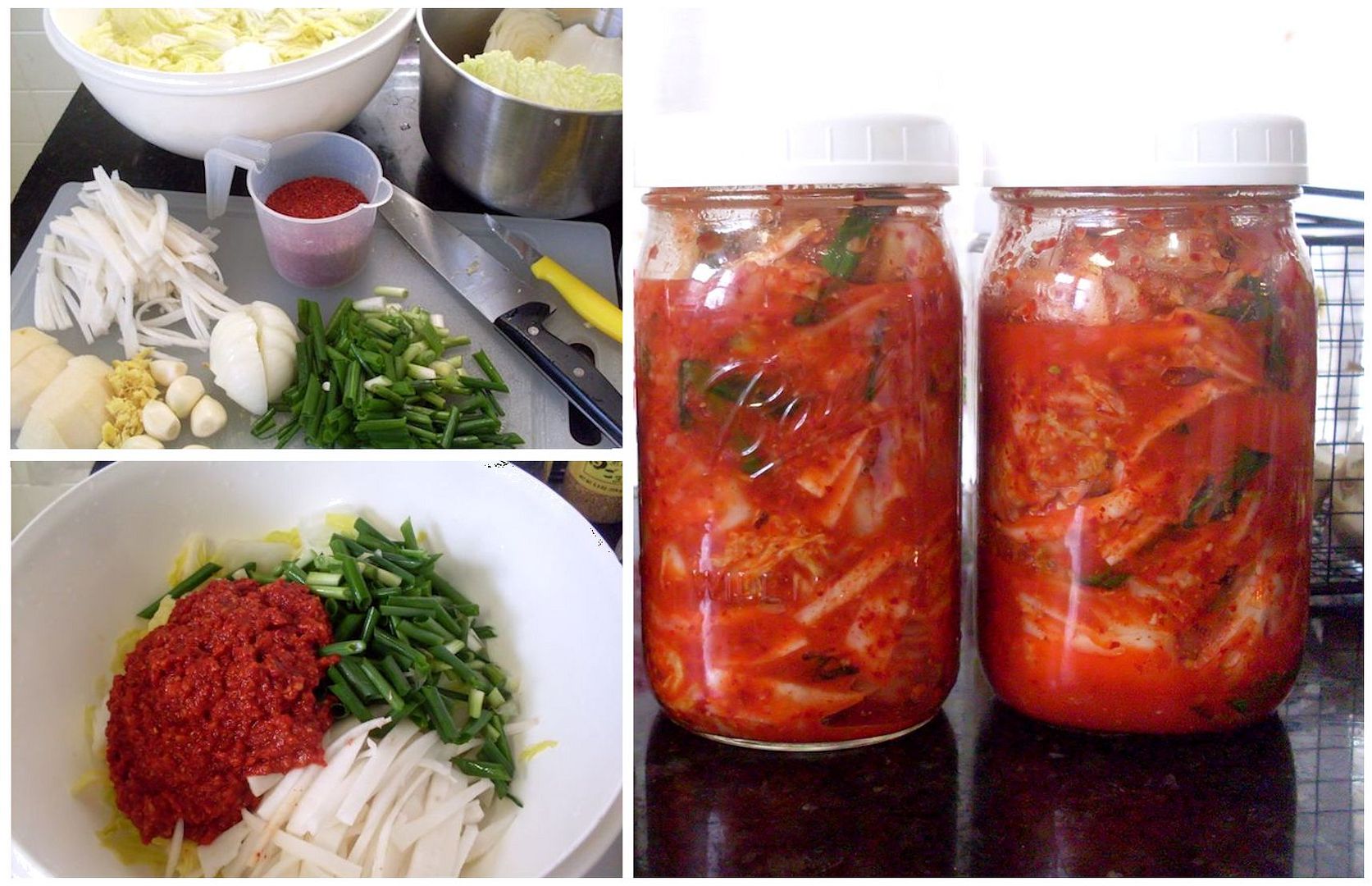 __________________
Jesus follower, pacifist, homeschooled, homeschooling mama of 5
For there to be peace at home there must be peace in the heart. ~Lao Tzu
---
Last edited by Leah52; 02-13-2013 at

11:36 AM

.