Registered Users
Covers, Wool, Hemp Prefolds, Trainers, Wraps!
---
I have too much so time to destash a little. All dipers and covers are free of rips, tears, stains and have good velcro, snaps, and elastic unless otherwise noted. All wool has been hand washed in Eucalan.

Prices do not include shipping. I will try to ship the most economical way possible. Please PM for fastest response or with questions or interest. I am having trouble with the pictures but I will try to add more or I can send them upon request.

ISO mainly PP at this time. For non-diapering I would LOVE a Girasol Earthy Rainbow wrap (not DW) with fringe size 6. A girl can dream... Make me an offer!

Covers listed by size:
Smalls
Bummis Cotton Whisper Pant-red/cow print, perfect except a small hole by leg that doesn't affect function, super cute $6
Polar Babies Happy Pants-black/tan reversible fleece, a little fuzzy from the wash but very soft $8
Lite Wrap-white, like new. I'm not sure if it was even worn $6

(3)Imse Vimse Bumpy Wool-EUC, hardly used. Third one is slightly darker in color and has a couple very faint stains on inside gussets $20 each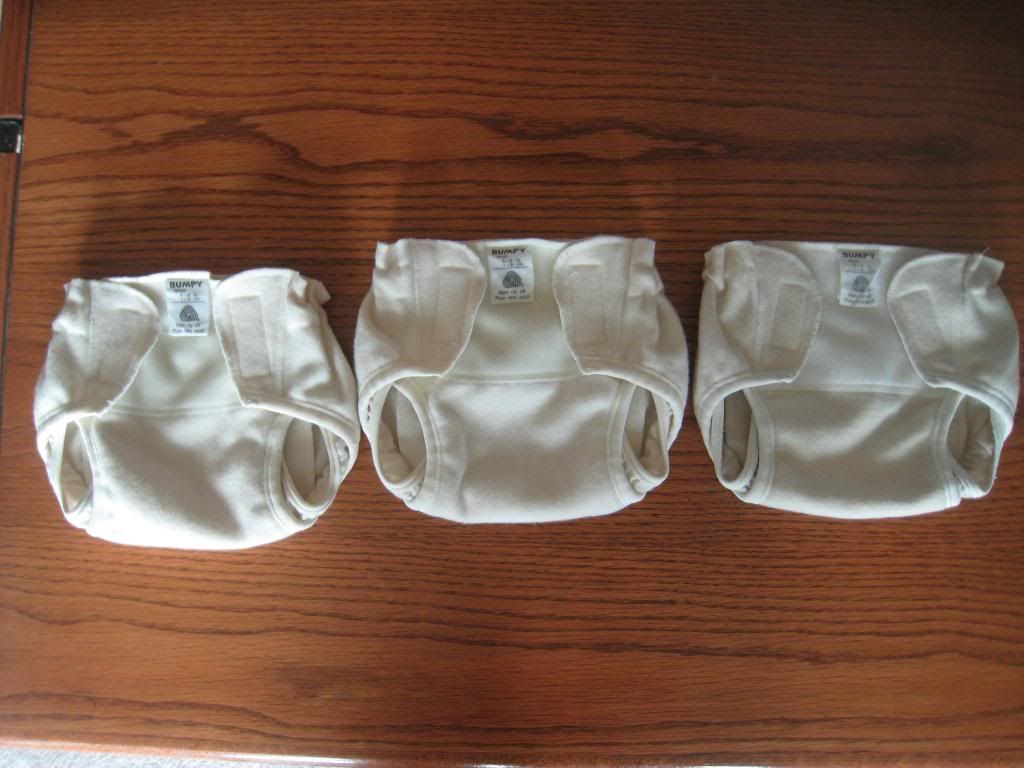 Mediums
Imse Vimse Soft-EUC, very faint yellowish streaks on inside, can hardly see them. Some of the hooks from the fastener tabs seem to be coming off. I can send some new aplix with the cover or I can replace if you prefer. $5
Bumkins-white, may be slightly discolored or maybe it's my light? Frayed laundry tabs $5

M/L MotherEase Air Flow-Animal print, EUC, hardly used. $9.50-SOLD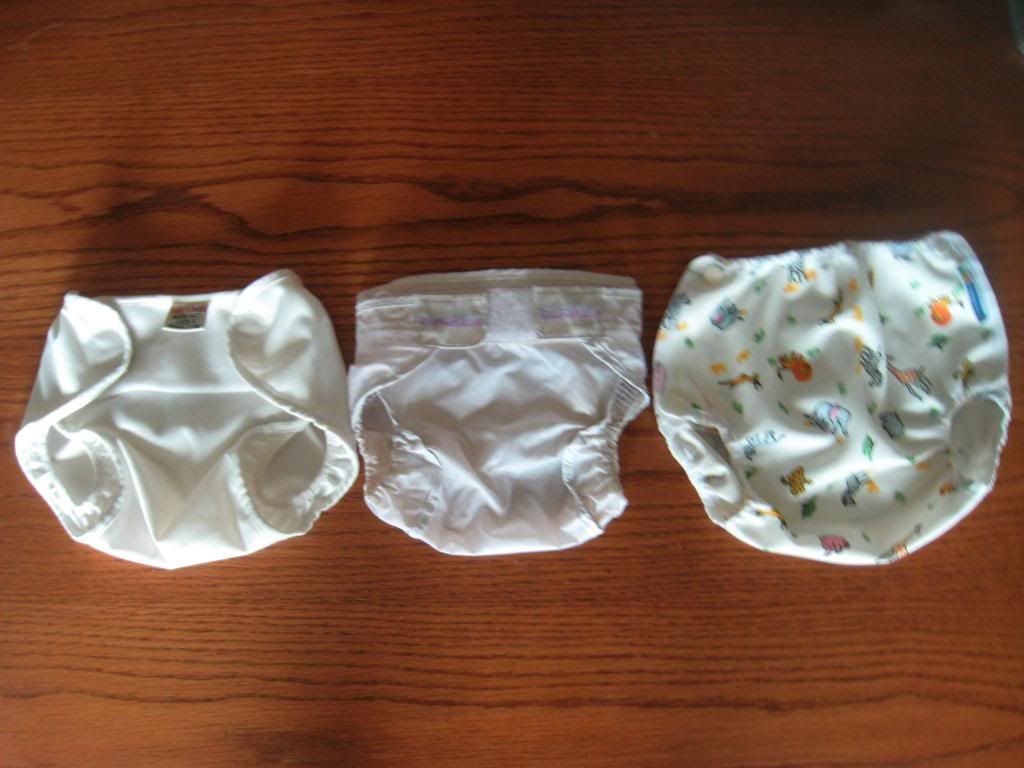 Larges
Polar Bummi Fleece-EUC, minor pilling of fleece, very slight discoloration of inner gussets $9
AJ's Wonderful Wool soaker-beautiful blue knit, so soft and cute $7-SOLD

XL
Nikky Wool cover-GUC, some staining of inner gussets and small pilling on outer gussets $12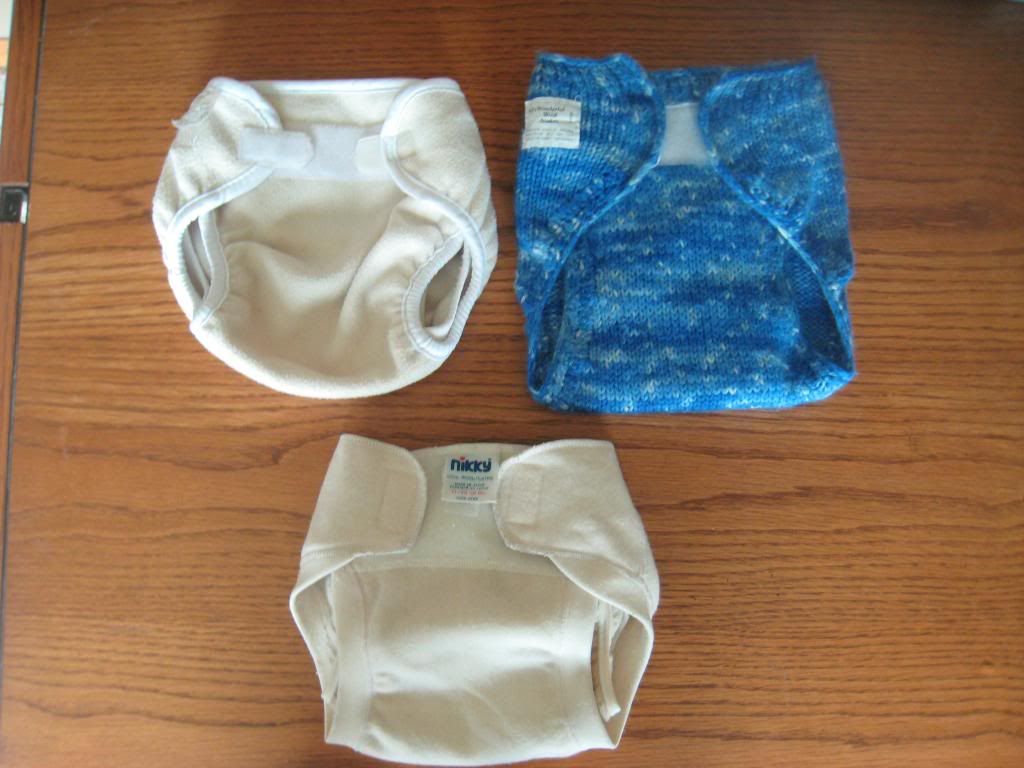 Trainers
(2) One Step Ahead trainers Size 3 Medium-VGUC, velcro sides. $4.50 each
(4) Kushies trainers size Small-waterproof, few very faint stains on inside $4.50 each




(9) Thirsties Hemp Prefolds-These were shortened by another mama, dimensions about 16"X16". Not super soft but very absorbant, some very faint stains that are very hard to see. $5.50 each
2 of them have some small holes that don't affect function $4.50 each for these.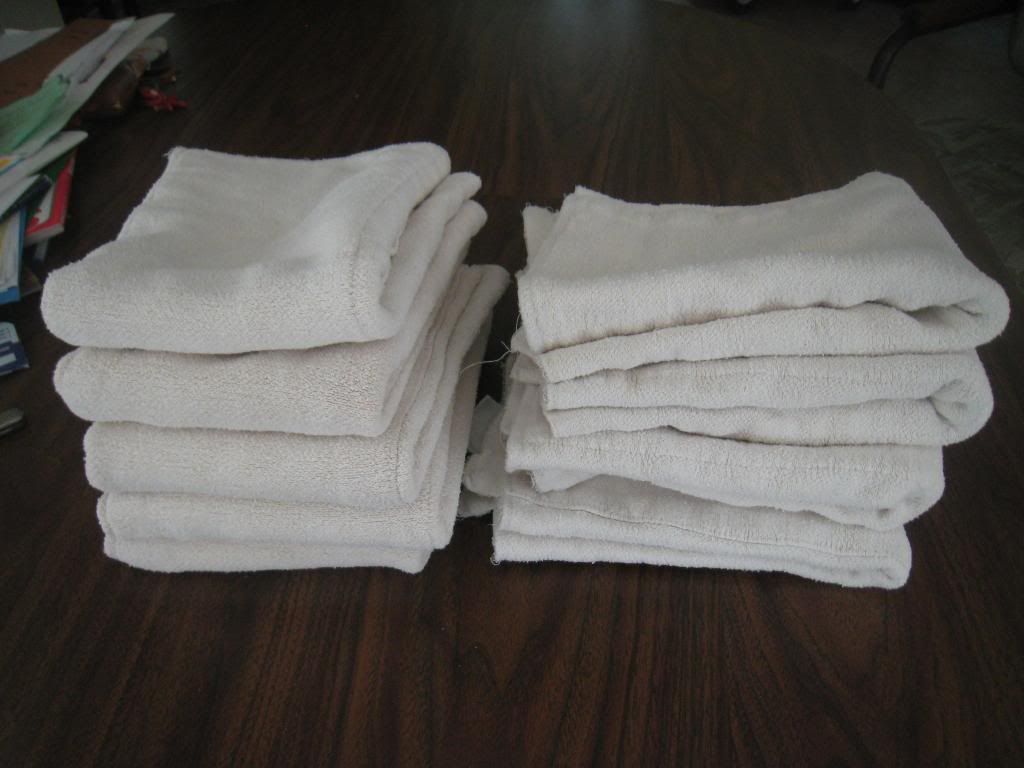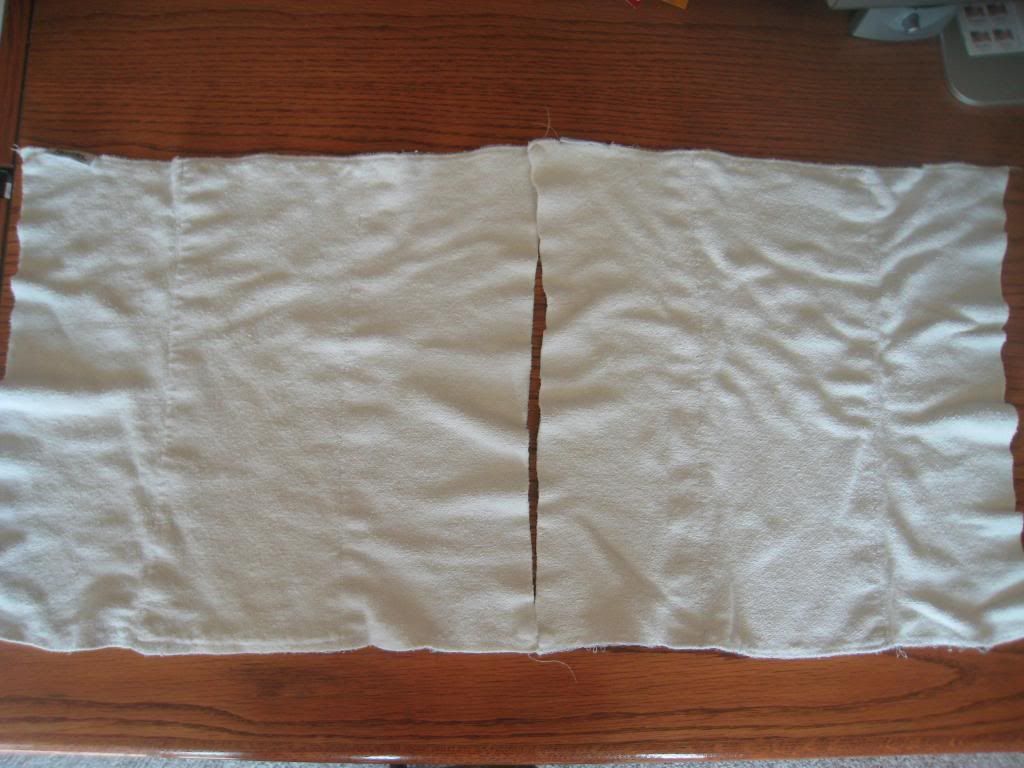 Carriers
Storch Leo Natural-SOLD
Girasol Lampo (#22) wrap-Size 5, 4.2 meter
Beautiful springy colors, blankety soft. New weave style, no right or wrong side $105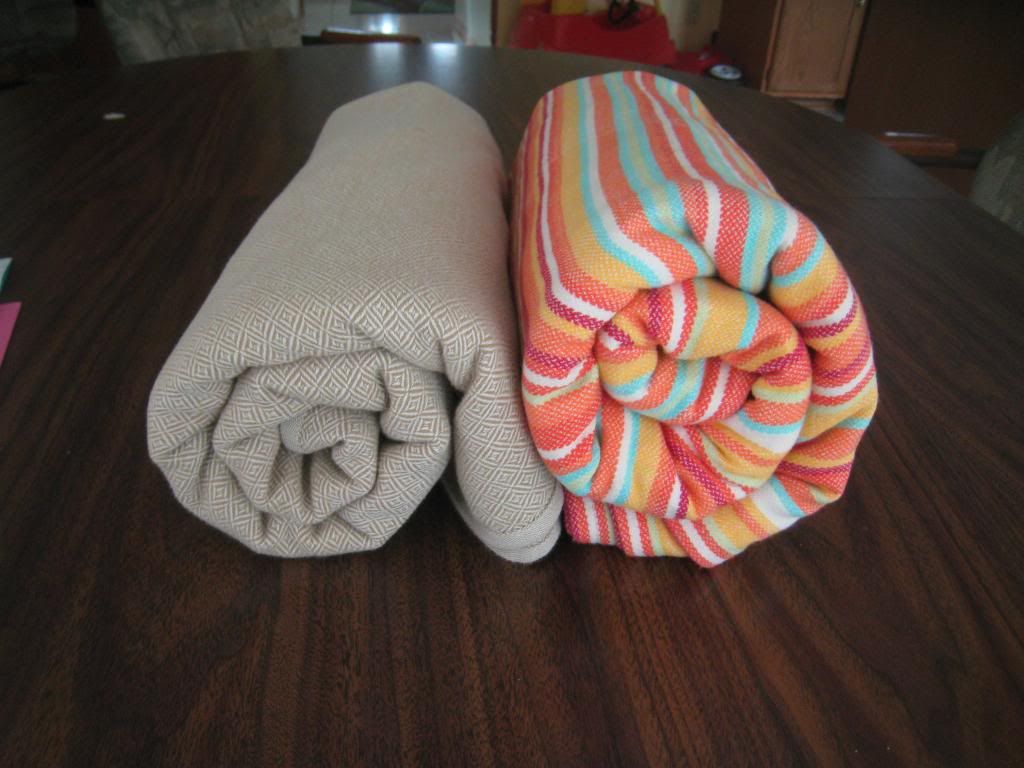 Native Baby Carrier Pouch-Size Large
denim color, has a few faint bleached out spots on back, largest one is about an inch $14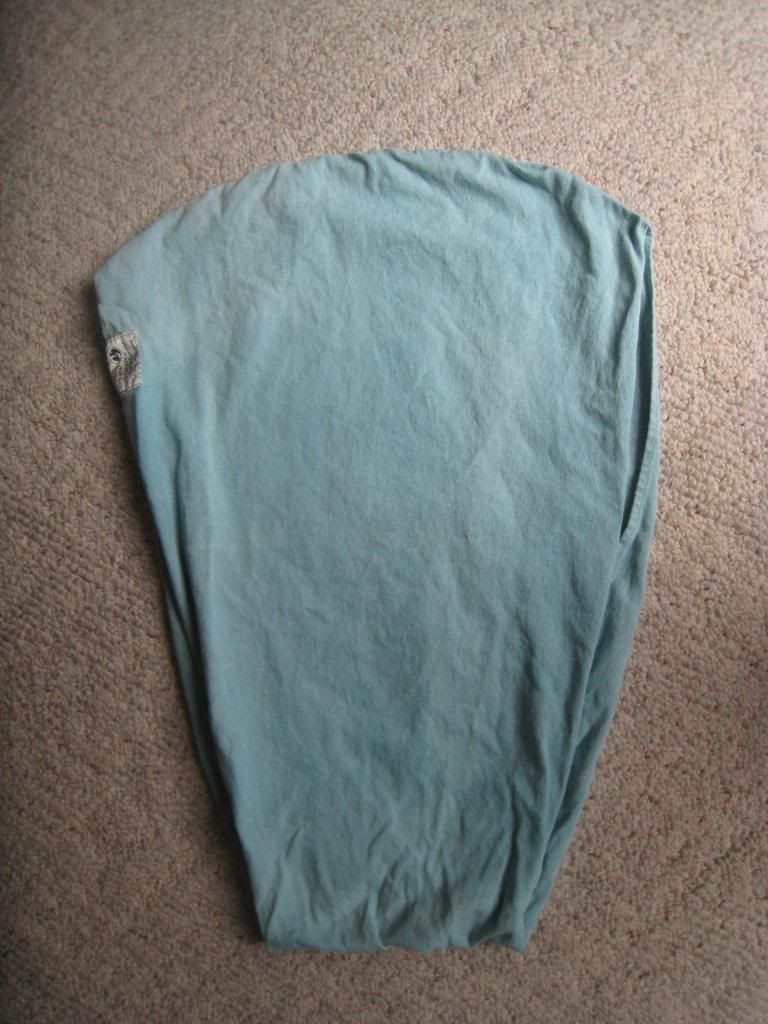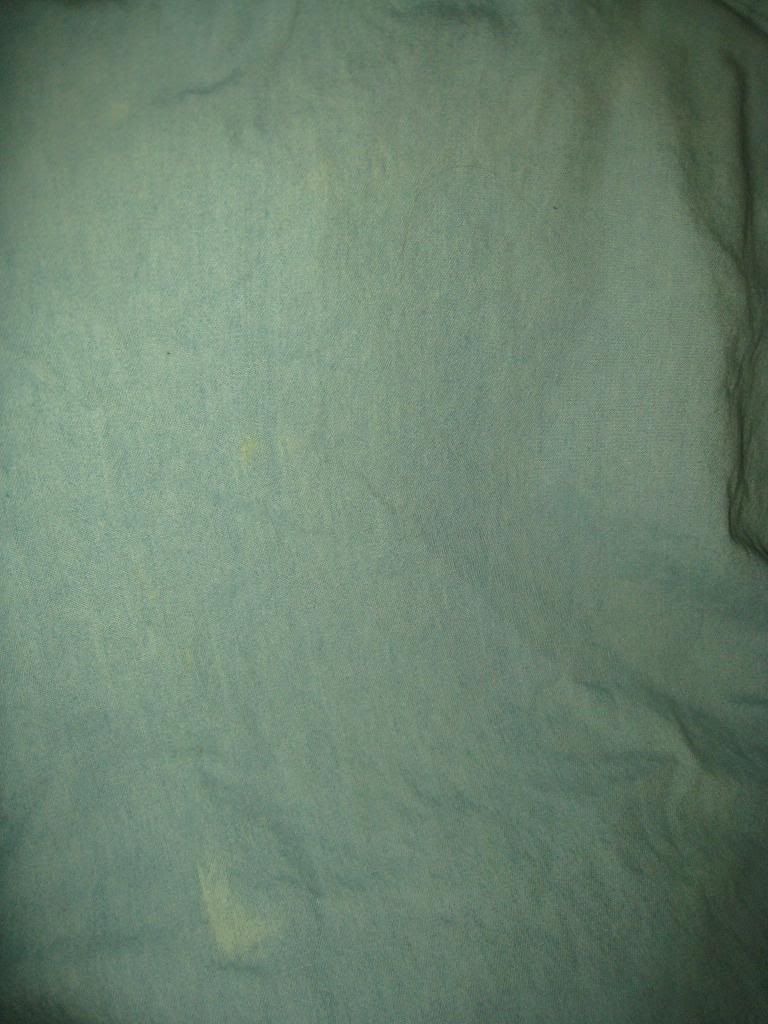 Snugli baby carrier-tan/black, like new $14


__________________
Jen--L+D RN, Wife to B, naturalish birthing, cloth diapering, extended breastfeeding, vaxing, babywearing, semi-crunchy mama to DS#1 J 5/05, DS#2 B 6/08, and DD 8/13.
---
Last edited by hippiechick77; 07-03-2013 at

06:53 PM

. Reason: sold