Pics of little boys with long hair!
---
Please!!! I'm planning on NOT cutting DS's hair, and people are already giving me grief about it (it'll get it his eyes, he'll look like a girl etc.) Can i see pics of your boys with long hair!?

This is a semi-recent pic of DS. His hair is much longer in the front then everywhere else, it's actually pretty short on the sides. Is he going to look odd if i let it grow out and he ends up with super long hair in the front?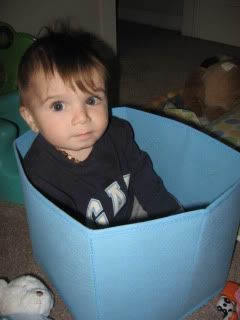 Thanks!!!!!
__________________
Krystle, mommy to my angels Riley and Spencer 2/21/08 and Chase 5/6/13
and my little man Liam, 2/2/09!