Photo editing help DESPERATELY needed!!
---
For my mom's Christmas, we got all the grandkids together for a photo. Somehow the sun shifted and we got pics full of sun spots and white out. I had another amateur photographer edit it and it looked great. However, I went to upload it and have it developed into a 20x30 and it's giving me a hazard; that it won't look good any size bigger than 4x6! :/

I know it's not the original, b/c it gives me the option to develop it. Can anyone help me with this or is it not feasible?

Here is the photo: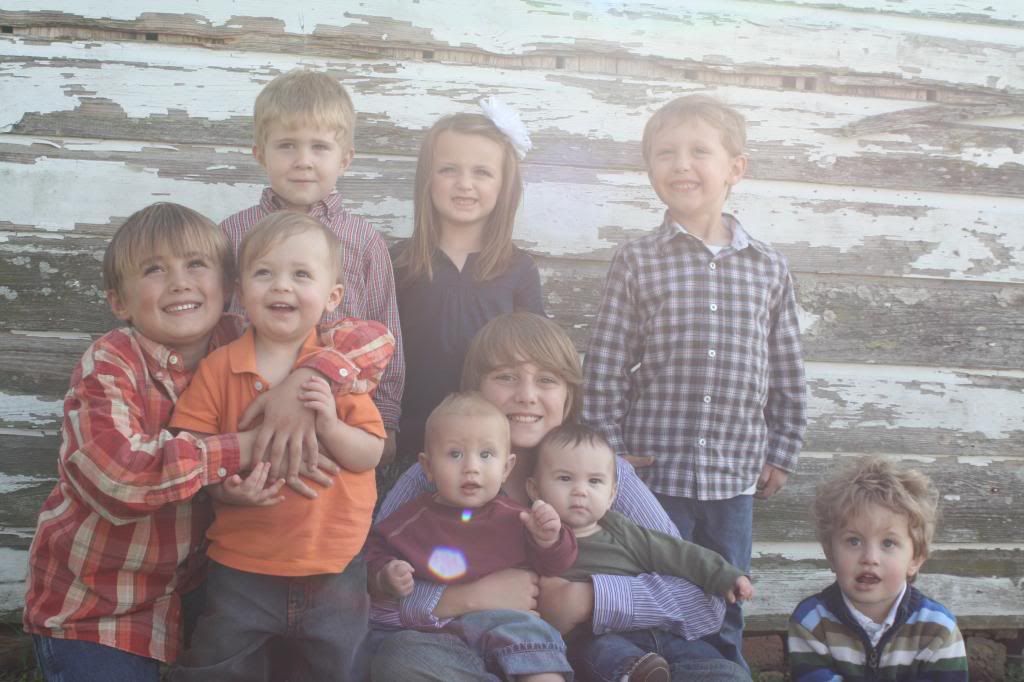 Advertisement
__________________
SAHM
, happily married to DH
since 4/05; Mommy to our little Doodles 2/08
, my VBAC babies 3/10
and 4/12.