sparkle levis!!!
---
I swear these are the cutest jeans in the world. i want to get another pair since she's too tall for this size.

dd only wore them a handful of times before she got too tall.
silver sparkle thread and sequins! they have washed and played wonderfully, no sequins have been lost in the process. they have sparkle stuff on both back pocket and sparkle trim on the front pockets too.

EEUC, size 5 slim
they were $36 new
asking $15ppd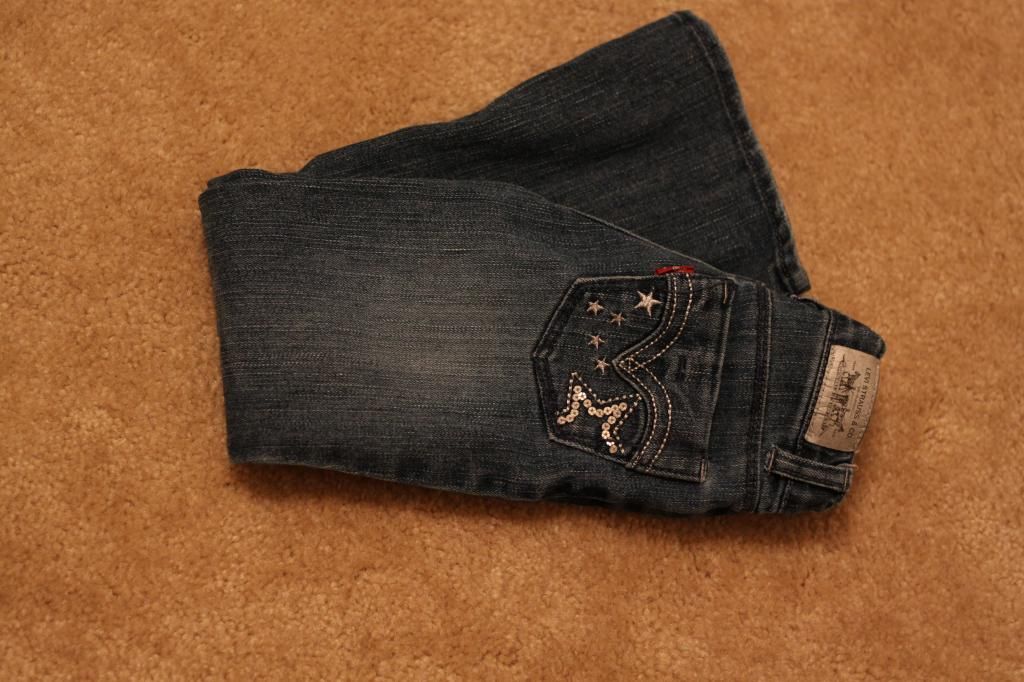 Advertisement
__________________
Niki, sahm to 3 little crazies...
And expecting one more July 2011